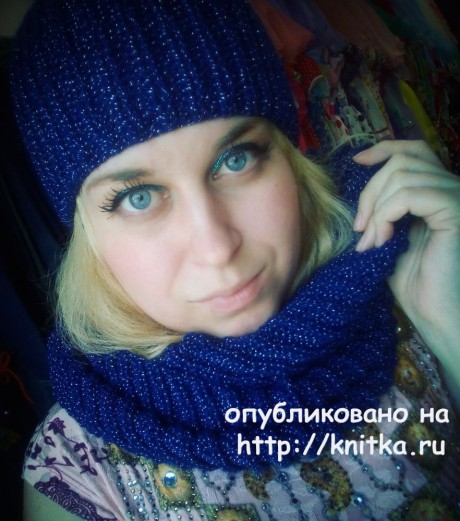 Hello! I represent to your attention a kit with extended caps and necks (2/3 of turnover). Knitting used yarn "Pekhorka, shimmering" and spokes is 3.5.
The cap is tied to 2 threads on the spokes: gum 1/1. For the manufacture of caps on the size 52-56 need to score 72 of the loop and continue to knit in a circle the required height. On knitting hats takes a little more than 1 ball.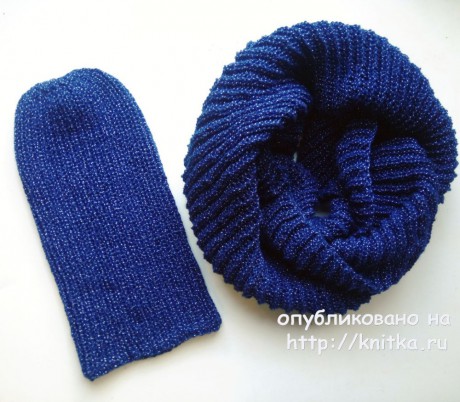 Snood is linked in one thread on circular needles (on the line) with pattern of "English gum" (diagram attached). Crochet cowl I've scored 240 of loops, knit in a circle without seams, with a height of 35 cm, used almost 2 skeins. Snood can be worn either in 3 turns, if you want a tighter fit on the neck, or in 2 turns, and can also be used instead of the hood.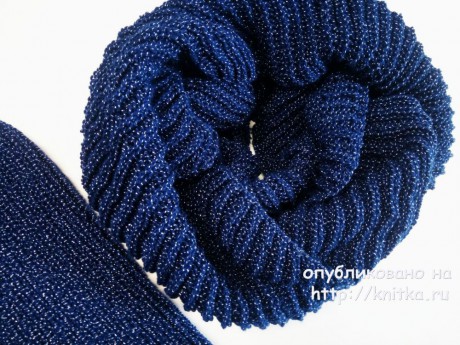 Yarn. I would like to write a small review about yarn. In the "shimmering" 95% acrylic and 5% metanite. Yarn easily slides off the needles, so knitting it is a bit difficult, also with a tighter tension of the yarn, lurex starts to tear, which deprives marketable product. This yarn is well and evenly formed in the cap (2 threads), you can not say about snode. I always knew that the English band rasstayutsya, but this time, after 2 fittings, hinges even go diagonally, which I was very upset and disappointed. In General I don't recommend this yarn.
Thank you for your attention.
The scheme of knitting: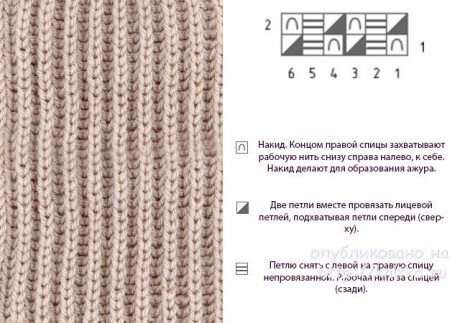 Post author