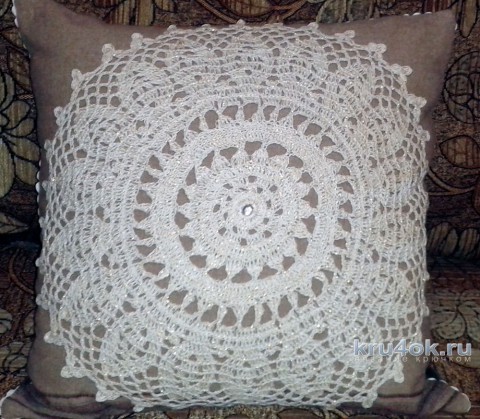 Cushion cover. Treat yourself. Decorate your home with new decorative pillow.

Knitting used yarn Semenovskaya "Peasant woman" ( 100/430 m , composition: cotton 34 % linen 33 % , viscose 33 % ) .metallic ( gold ) , white tapes, zigzag, rhinestone , fabric , zipper.Hook diameter 1.1-1.5 mm.
The size of the finished pillow 45x45 cm
Cushion cover decorate knitted circle.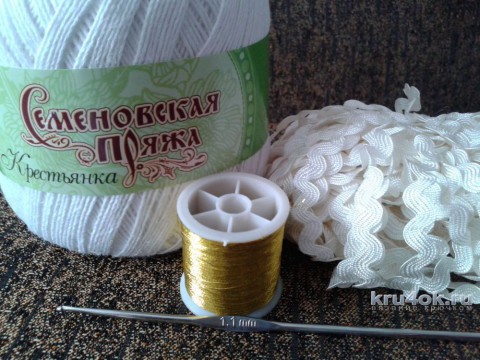 Start with a circle.
Tie a chain of 10 air.p. and roll its 1 Conn. art. in ring.( 1 row )
2nd row - knit 32 of the column with one nakida.
Next knit circular rows according to the scheme: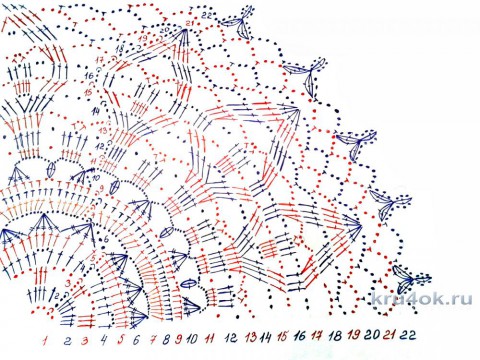 The Assembly of the cushion cover.
1) Cutting from a fabric case.(one piece 45x45 cm , one piece 45х15 cm ,one piece 45х30 cm the dimensions are without the seam ).
2) the square tab ready round.At the edge of the square on the front side it is necessary to Topstitch the braid zigzag.In the center of the circle sew on rhinestones.
3) to Sew the zipper.
4)Fold the squares, right sides inside and grind on four sides.(To scribble on the tape seam "zigzag" ).
5)Remove the cover on the front side through the open zipper.
Cushion cover ready.Decorate your house.Give your relatives.Please friends.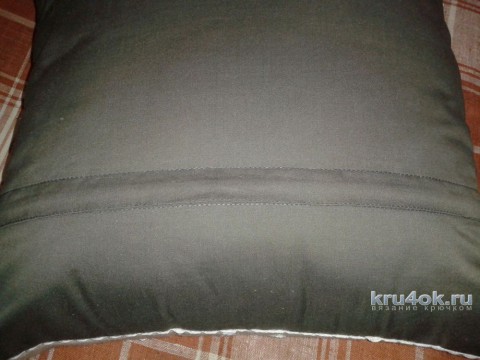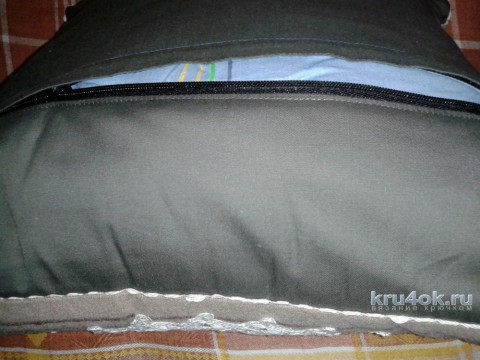 Post author