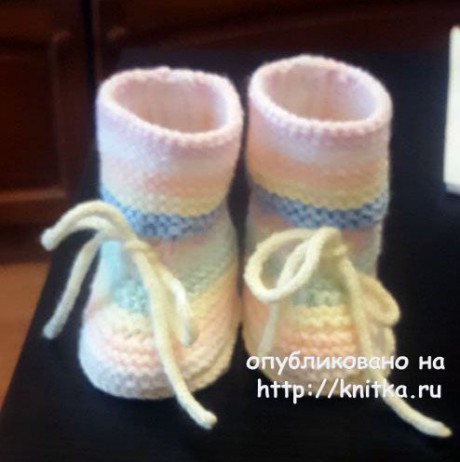 Iridescent booties by description rimmy. Knit from the remnants of yarn.
Description pinetok see the link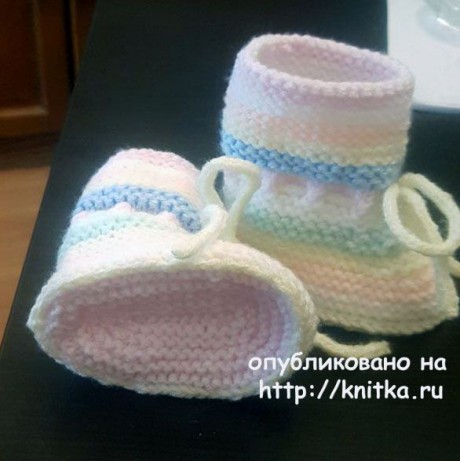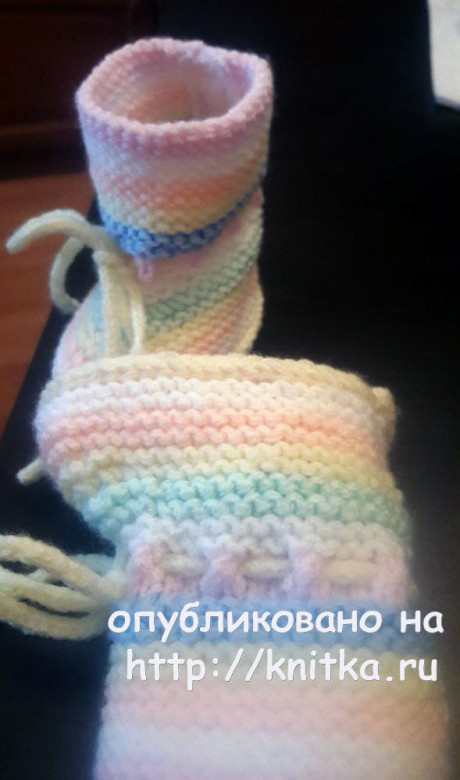 Knitted fast, but could not solve the problem with a fringe, which turned out at the back seam. Solved the problem this way : - first cut their fringe - picked up 6 loops on the inner side of the sole on one knitting needle - the other two raised loops on either side of the seam throughout its length, and knit the same yarn fair, but with one addition, that the seam was not rough, the six Central loops, picking up one loop with side spokes - the principle of knitting the heels of socks. And so to the top. The top was sewn.
The whole process looks good in the photo. On the external side of the sole had turned over the cord - i.e., the tied cord of the 2 loops on the edge of the sole.
Zavyazochki - cord on the spokes of the 3 loops.






How to tie the cord spokes: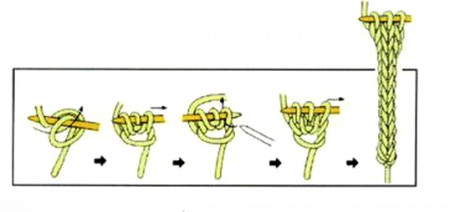 Master class on knitting cord, knitting
Post author