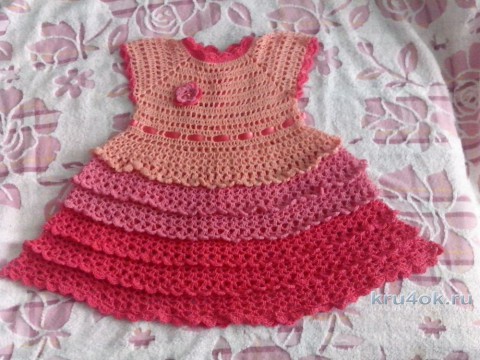 Dress "Berry mousse" and Bolero "sissy" for a girl of 3 years.
Dress - yarn Pion (cotton 70% and viscose 30%; 50 g - 200 m), 1.5 ball peach color(0701), 1 ball pink (0801) and 1.5 dark pink (0803). Hook 2.0
Bolero yarn ADELIA "MIA" (100% microfiber 100 g 307 m) 1 ball soft pink color. Hook 2.0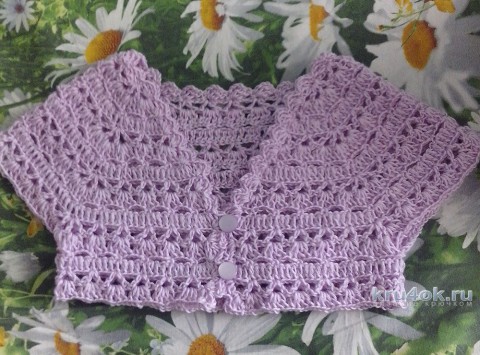 Dress for girls, description
Dress - tie reglan for 1.
Next, tie shuttlecocks 6 PCs of changing color (1 Valan - 6 rows):
1ряд in each grid cell, 1 shell (1 SSN 1Vp 1ссн)
2 row and 1 row.
3ряд in each previous shell 2 SSN 1 SSN 2 EP.
4 a number - as 3ряд.
5 row 5вп 1 SC between shells of the previous row.
6 the number in each arc of 5вп - 1сбн 1пст 3ссн 1пст 1сбн.
Tying the neck and sleeves under the scheme "shells".
To associate a flower in the scheme 3 (5 listic ) of pink and dark pink.
Scheme crochet dress: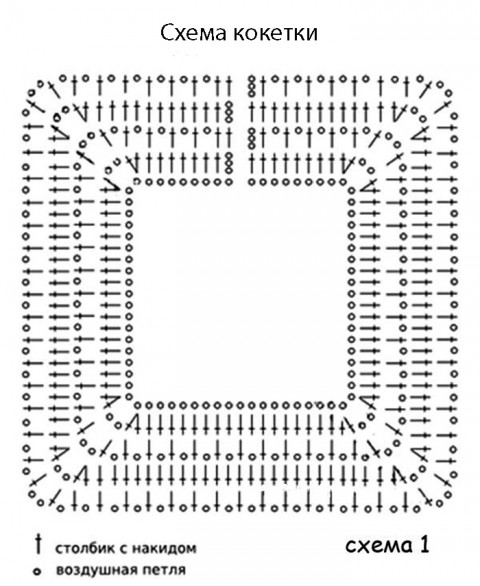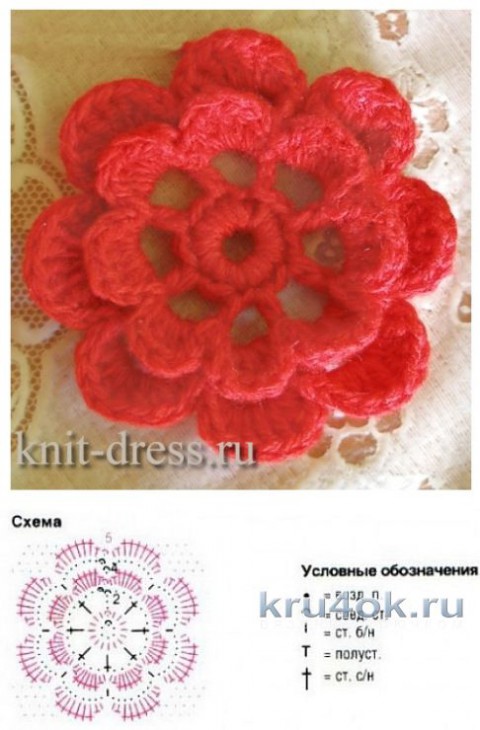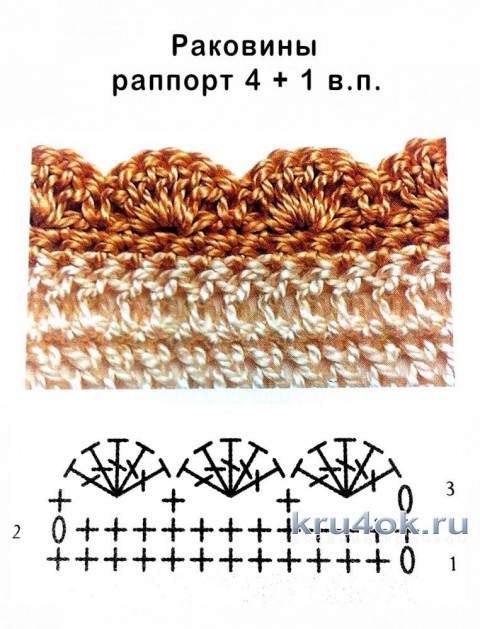 Bolero for girls description
Bolero is associated with the schema. Separately want to note the increase of the shelves. An increase in the Raglan increase leverage, but we still need to increase the width of the front. Therefore, in addition to increases in repanich loops make allowances on the outer edge of the shelf. Add in a number of ticks and PT/SN. As soon as the shelves come together, begin knitting straight until the desired length of the product. After the last row, not taking a thread to run the harness under the scheme 5. Buttons at your discretion.
When you run the strapping to introduce the hook into the body of the bars and not under them. Thus we avoid unnecessary holes in the fabric.
The scheme of knitting Bolero: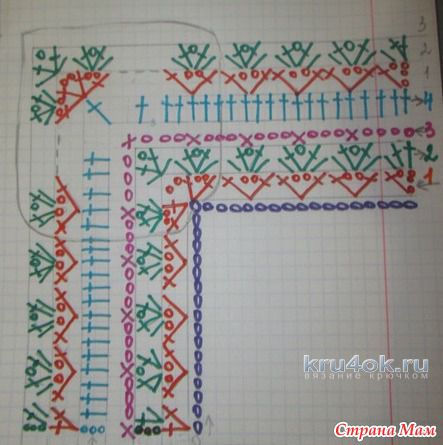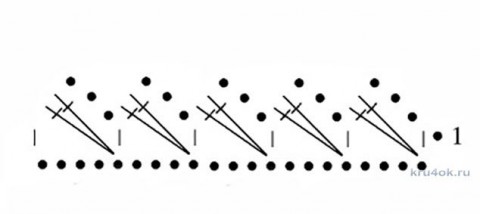 Post author