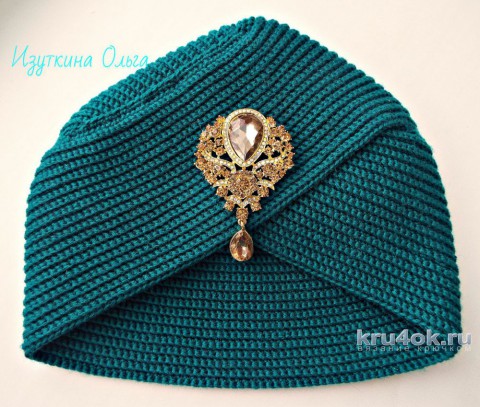 Black tied from yarn Pekhorka folk 100g 220мт, consumption of single ball in two lines on the circumference of your head 57cm, crochet No. 3. Emerald is connected from Vita briliant consumption 200g crochet hook No. 2. Cap is tied tables without nakida in the back half-loop.
Tied two long rectangle of 110cm and a height of 10cm (can adjust the settings from 100 to 120cm and the height from 9 to 12cm). Fastened with a needle and thread from the same yarn according to the scheme a bit of an angle, and directly on the head, if there is on whom to sew.
Good luck in your performance!!!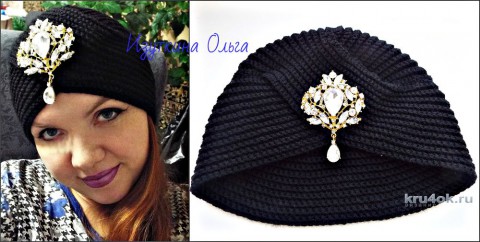 Scheme caps: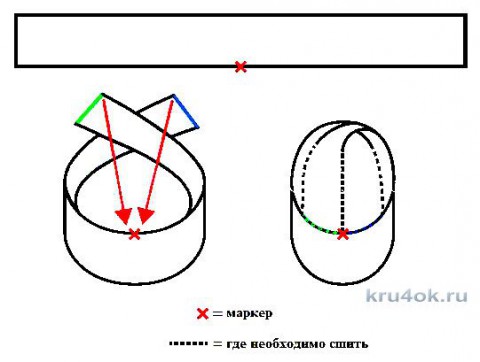 How to knit the tables without nakida in the rear half-loop: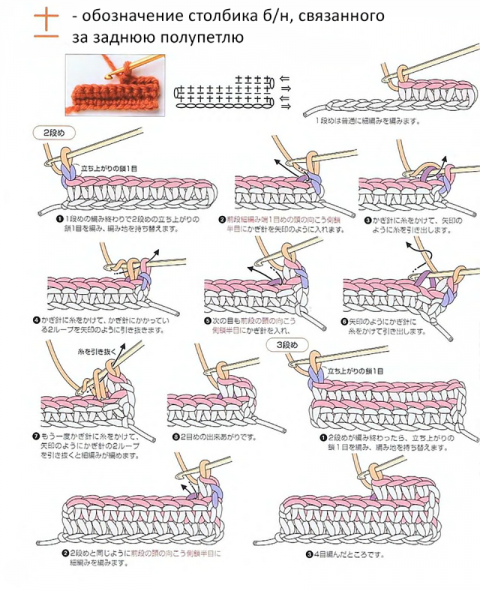 Post author