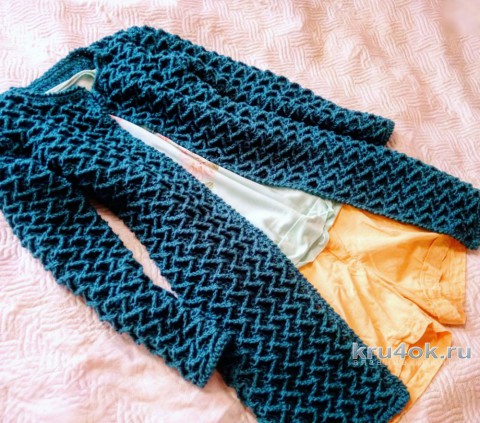 Hello! For a long time I never showed you his work and then hands. I present to you cardigan, crocheted!!! I think these famous sagsaga, blew up the Internet))) Here and it came to my turn.
Crochet cardigan for size 40-44 it took almost 2 packs of the yarn Alize Lanagold MIDI and hook 5.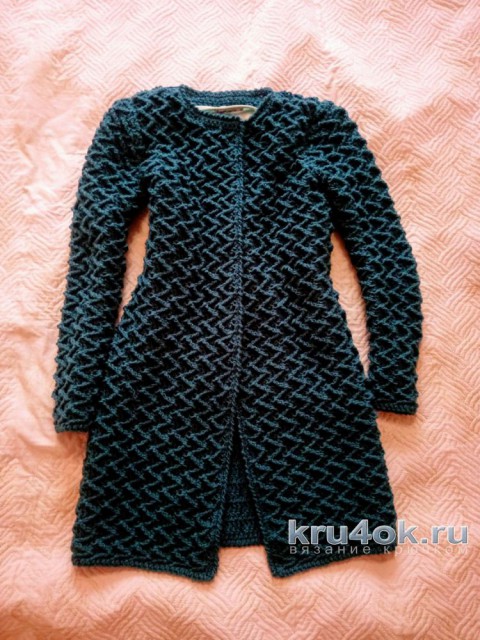 Started knitting the bottom, instead of stacked edge of VP used a knitted cord inchworm (cloth obtained is NOT tight and I like the finished embossed edge!). Scored 16 zagzagel to the front of the product (15+1 for the button) and 15 zagzagel on the back of the product, a total of 31 zigzag knit straight blade up the desired length. Further formed armhole and neck were. Sew the shoulders, knit the sleeves, sew all the details.
Make a binding of the edges of the cardigan and the neck SC and crayfish-by-step, sew hidden snaps (optional) and you're done!!!!
For myself, I would have the hood added)))
Ready cardigans all causes only positive emotions, and indeed I had not love enough, it constantly wants to touch, to hold hands on it, wrap up in it, so it is soft and attractive. The color is a beautiful deep emerald, which has not happened to pass through the phone's camera.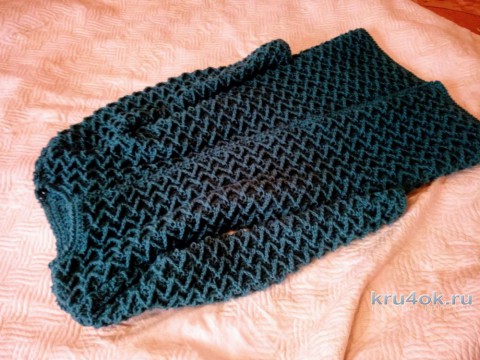 Scheme knitting cardigan:

Post author