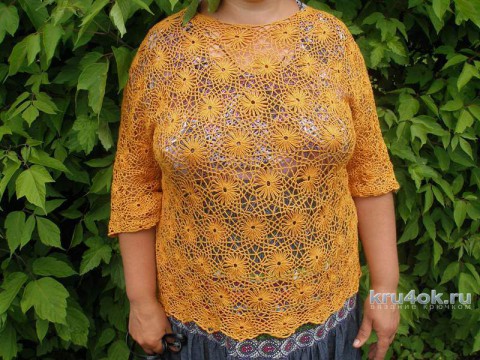 I knitted this sweater for quite a long time of iris donated by the customer, the rest of the tablecloth. And somehow she loved me and already worn more than one season. Diagram based on "the chrysanthemums" was taken from the magazine "Knit crochet number 44 for 2009", and slightly changed, adding another 2 rows of arches, the hook used No. 1. Thanks to the openwork pattern blouse is very lightweight, 56-th size is gone about 250 g of yarn.
The schema failed to load, too little height, so I will write as I knitted:
10 V. n. to lap, to bind the petals 18 to 15 VP - 1st row. 2nd row - arcs-5 VP 3rd row - arcs for 6 V. p., 4th row two times for 6 VP, then the VP 10, repeat to end of row, at the same time tying the motives together. Edge products tied columns without nakida.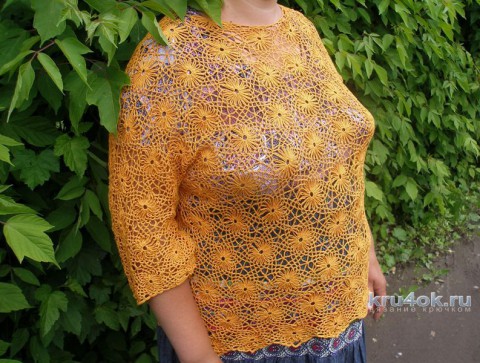 Post author