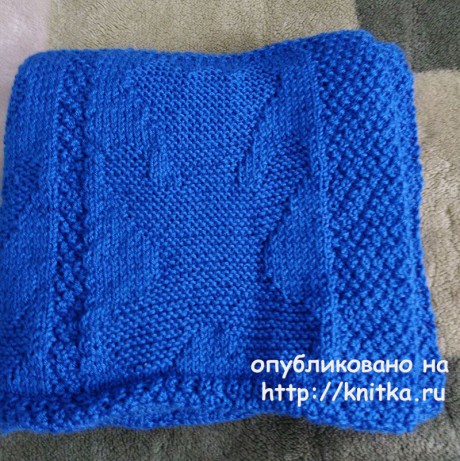 Children's blanket knitted from hypoallergenic yarn "Baby street". Blanket size 100*105 connected shadow pattern "Bears". The product turned out soft, light and warm at the same time. The weight of the blanket is 450 grams, left him 9 Hanks. Knitting needles No. 3. On the edge of the trim and between the bear - pattern "Rice":
1.2 number - 1лицевая, 1 purl,
3.4 row: 1 purl, 1 front.
To repeat from the first row.
The scheme of the pattern for the blanket: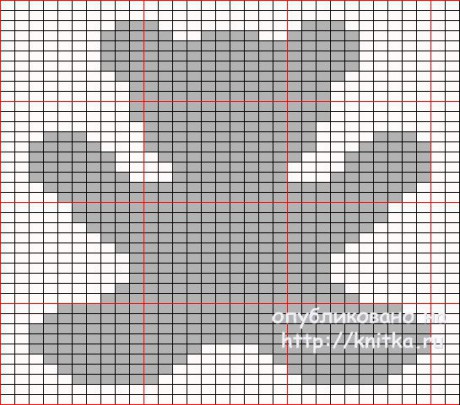 Post author