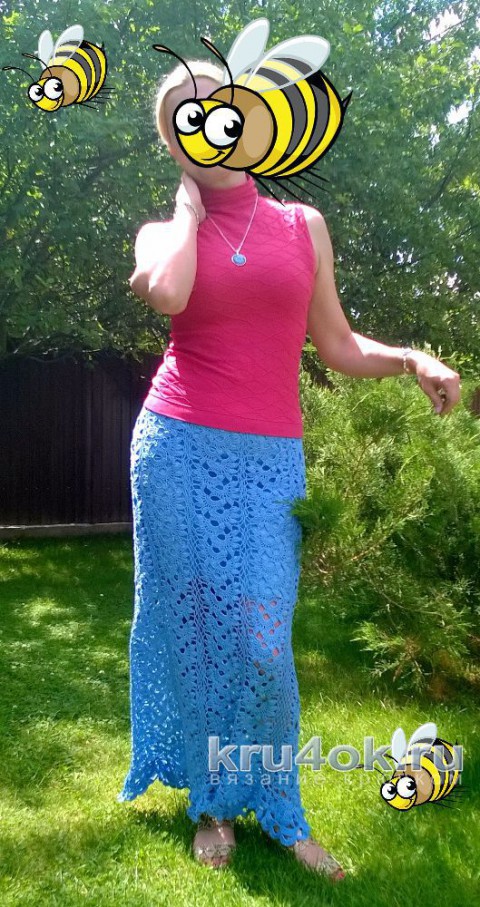 Summer skirt tied ribbon lace.
Yarn - Seam Anna 16 (530 per 100g.), Clover crochet hook 1,5
Size 44-46 and growth 160m went almost 7 skeins of yarn.
Skirt is gathered from the associated tape lace of separate strips (diagram attached). Stripes eight.
The belt strips are connected by arches of air loops. At the level of the mid-thigh was made of expansion due to the increase in arched rows (was insert the wedges from the grid).
The belt is connected from the columns without nakida, inserted side seam zipper.
The pattern of the skirt:
Post author