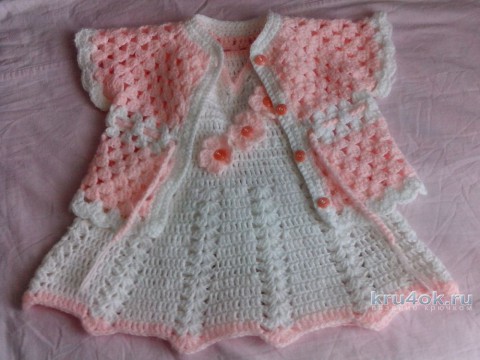 Karachai yarn acrylic in pink and white color. Hook №3.
Sundress description
Knitting belt-white - chain of VP on the waist and 3 to 4 of SSN number up. Next, divide by sex leaving several loops for armholes (front and back). Before purl 2 rows, and then also divide by sex(at the corners) and in each row subtracting by 1 loop at the beginning and at the end of the row. Subtract until there are 4 loops (second area knit similar).
The back of the knitting without sharing. Back to tie 2 straps (4 of SSN - 10 series). Tie SC pink.
The skirt is connected according to the scheme of 1.2, adding a SSN through 4 rows 11 rows (the latter as tying pink)
Flowers pink 3. Sew buttons on the corners of the front.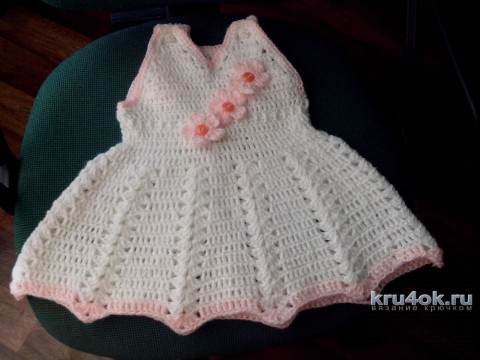 Scheme crochet sundress:
Blouse description
Knit pink color scheme 4, tie, white color SBN, and the sleeves and bottom according to the scheme 5 shells in the EAP. The lace of trip in two threads (optional). Sew on buttons.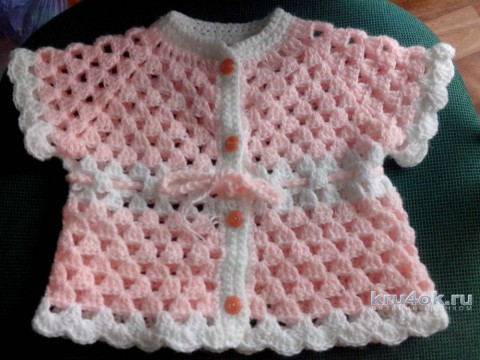 The scheme of knitting sweaters: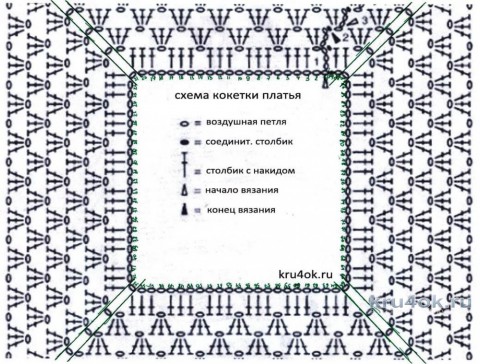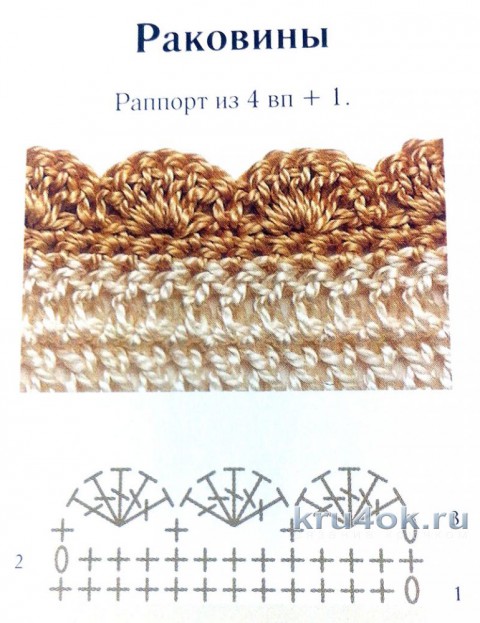 Post author