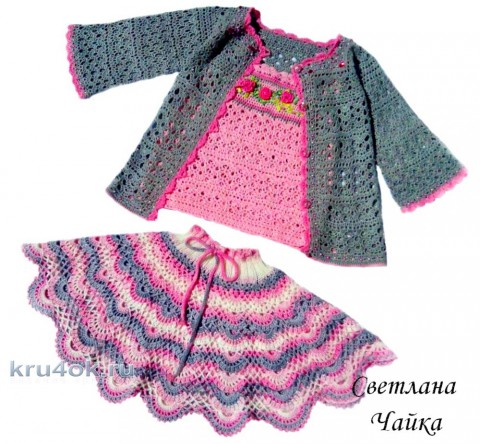 The author's work. Fishnet set for girls is made crochet. The set includes: skirt, shirt, jacket.
The yarn is 100% microfiber. The skirt yardage : 100 gr. 350мт. the flow rate is less than 2 skeins. the jacket and shirt yardage : 50 grams. 300 MT. consumption of 5 Hanks.
The set is decorated with embroidery, embroidered with beads and rhinestones.
The kit is connected to the girl of 6 years.
The scheme of knitting kit:
Post author