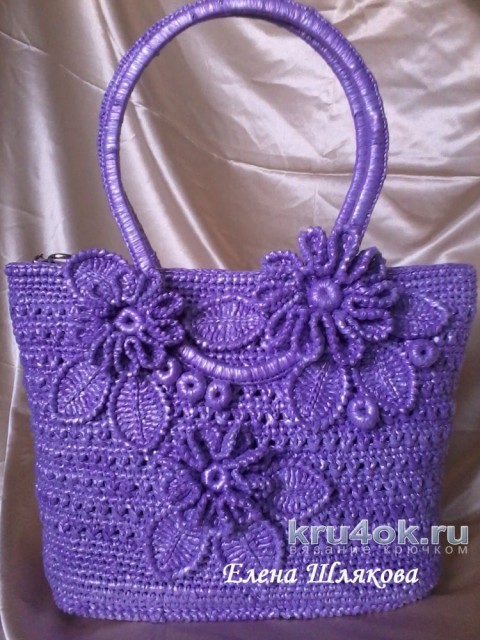 Crochet handbag from packages.
Size: length 35 cm, height 24 cm, width 13 cm, hook № 7. Sewn inside the lining with the necessary pockets. Bag closes with a zipper.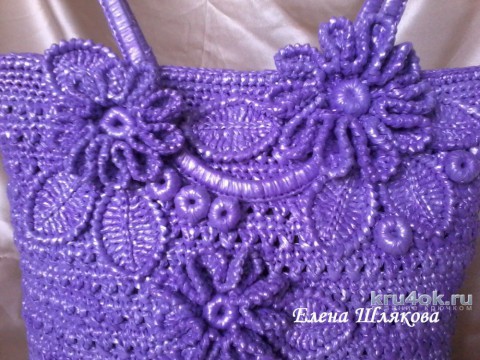 The idea is to tie the purse of the packages is ripe for a long time, and finally it happened! Shop from a variety of colors, I settled on this luxurious color, I bought 4 rolls, cut strips with a width of 3.5 cm, bound them into a single tape bezuslovnym way . I wanted simple shapes and decorations, but with raisins. The purse holds its shape. Handbag came up with myself, so the circuit diagrams. Schematic hand-drawn, but I hope it is clear.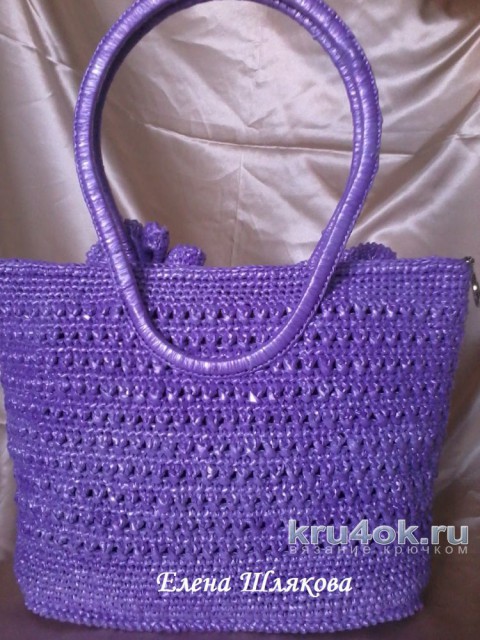 Bag hook description:
First fit the bottom of the purse by columns without nakida. For more rigidity, the bottom duplicate a plastic cord. Then knit without additions, scheme, round, basic painting required height of the bag. Handle I have from another bag - it's plastic hoops that I tied. Imposing decoration - leaves, flowers, berries, or any other elements. Decompose as prompts fantasy and sew bobbin thread to match. Scheme of the main fabric and elements are attached.
Good luck and light eyes!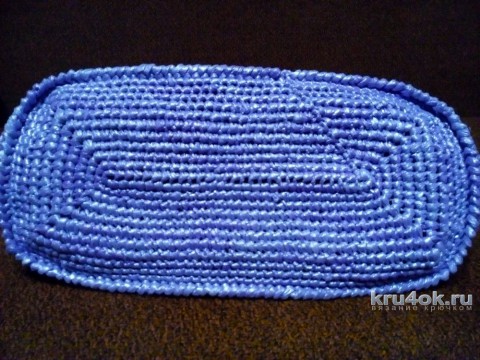 The scheme of knitting bag:
Post author