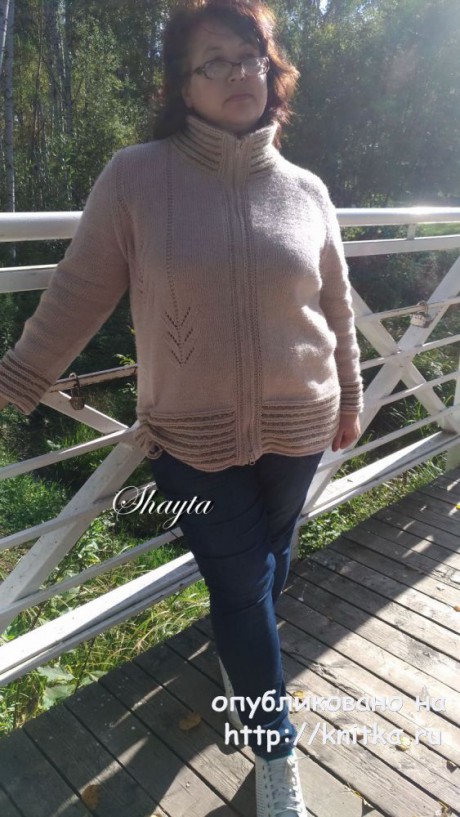 Hello, quilters! Tied, finally, I for myself and the jacket, called the Gobi is a desert so... I looked and that name came from: "Scorpions", and footprints in the sand and oases with the "greens"... Knitting from the alizée Lanagold 240m 100g, it took 7 skeins beige and Palatka brown, green-... Size small - 56... Needles № 3,5.
Connected in one fabric from the bottom up, the shoulder seams only. The sleeves are connected from the armhole, short rows. Trim, collar and cuffs made with colored broaches. Here is my master class on it.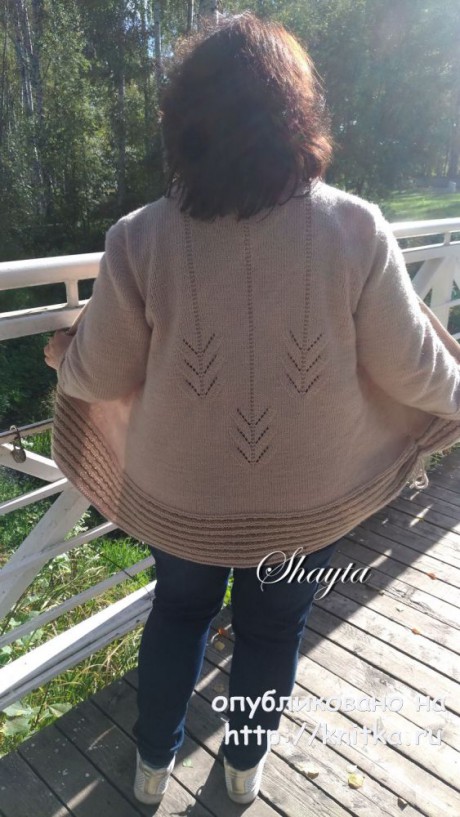 Gate bilateral as first thought as outside (light), but when tied up, realized that the strap for the zipper is not enough, and to buy a coil because of this, did not want to. That made dark, and the strap was enough... But it turned out jacket with imitation sided Pattern on the front, asymmetrical, silhouette visually elongates, and the cords of mischief, but it is possible and to remove is a mood.
Stitch the zipper: first scored on the plate in a straight line on the shelves (bright yarn) knitted trims, then PrimeTel, then tacala zip. Next, brown thread (scored from above the light boards), knitted stripes and sewed on the reverse side - on the edge (near the castle) and from the second region. The bottom is also coupled with a light strap (inside the castle)...Nice view... On the diagram: additional paths between elements I haven't done. All the inspiration and good luck!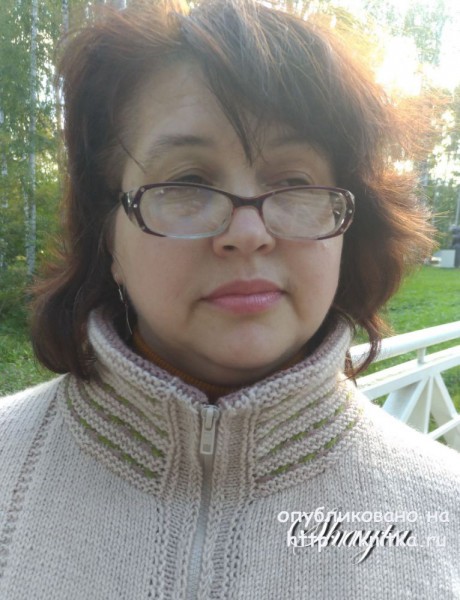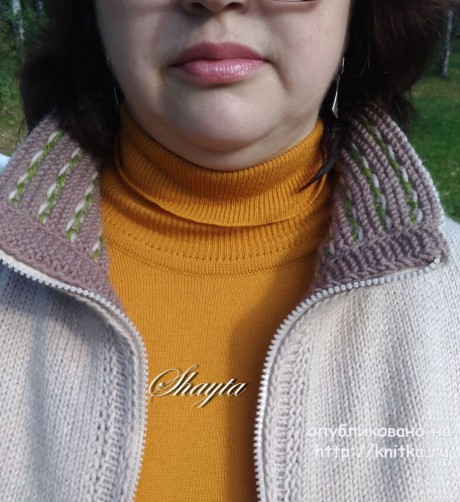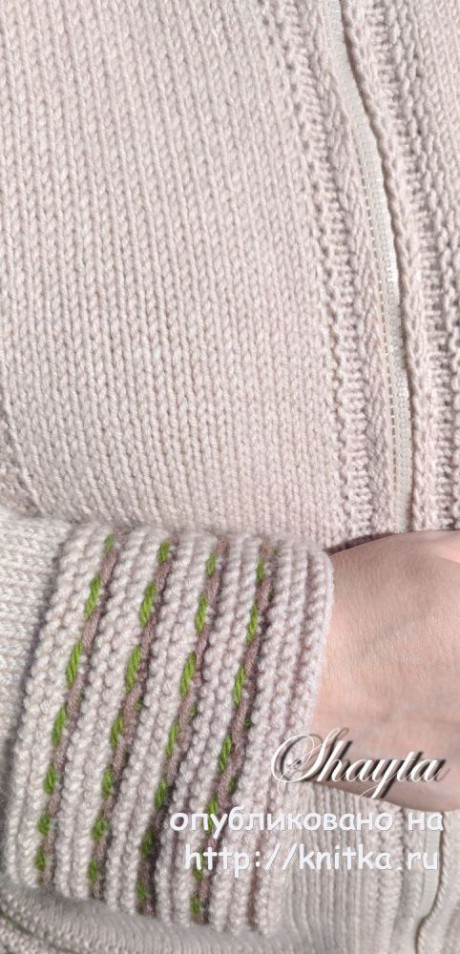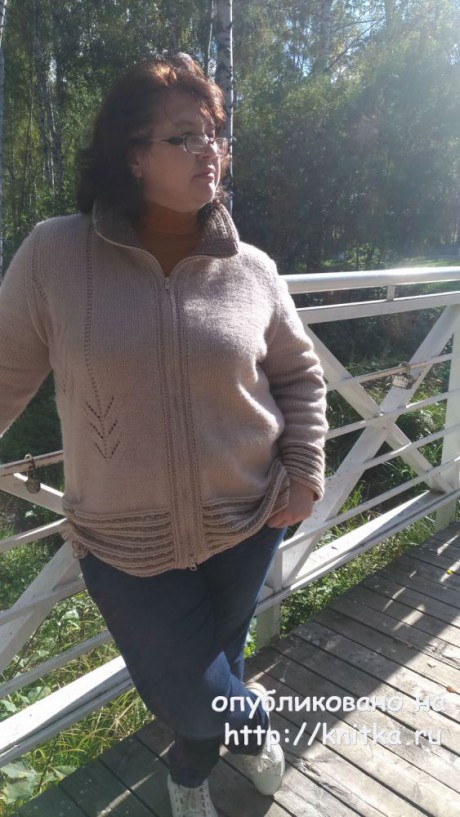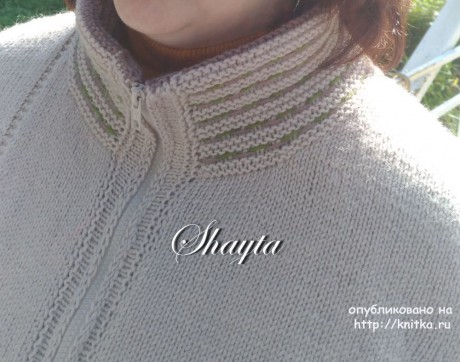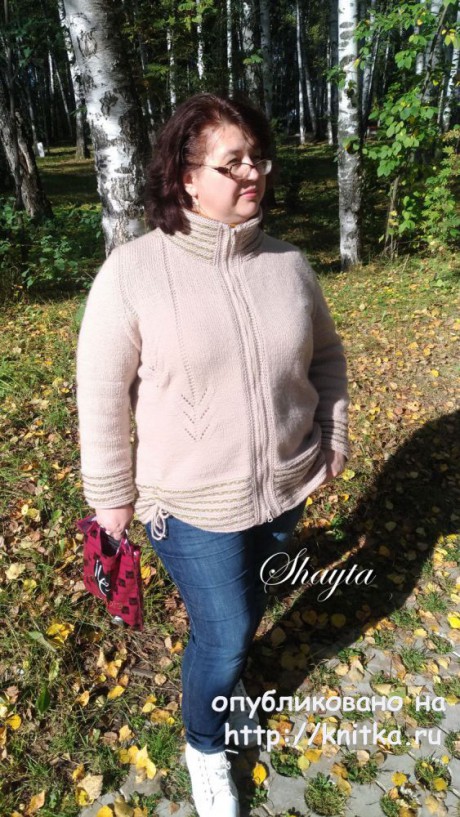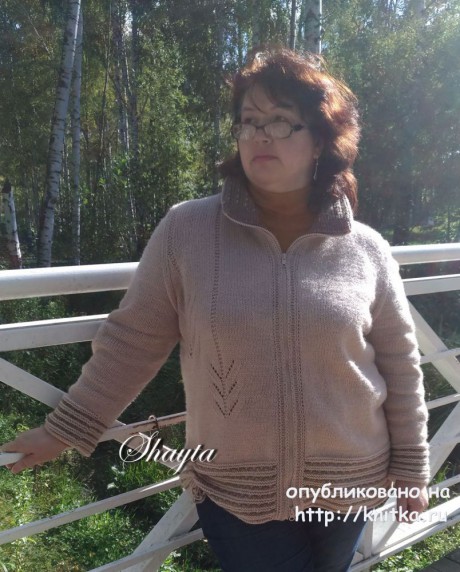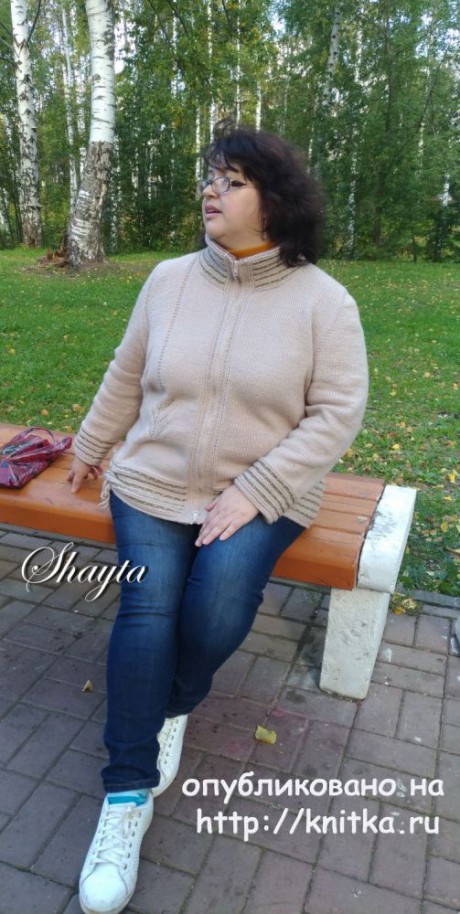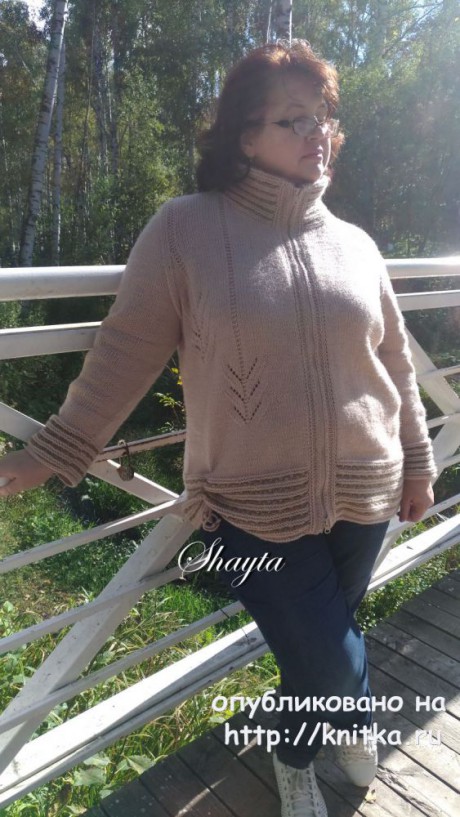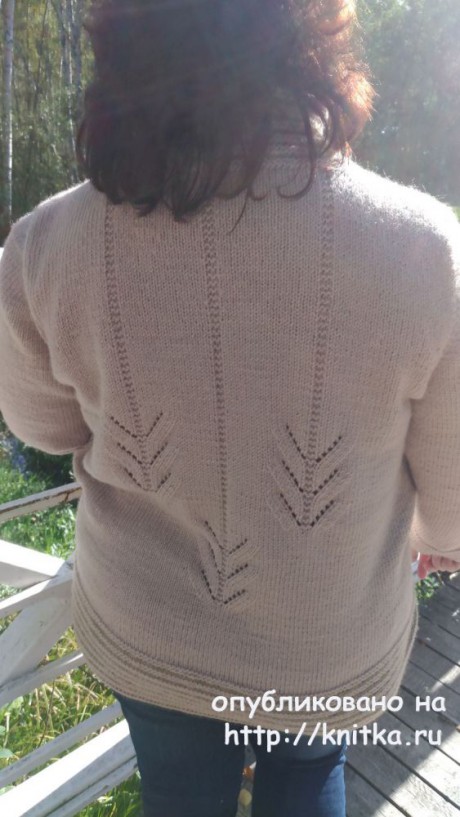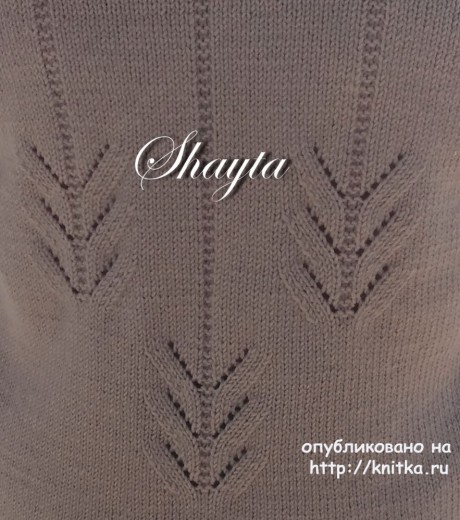 The scheme of knitting:

Post author