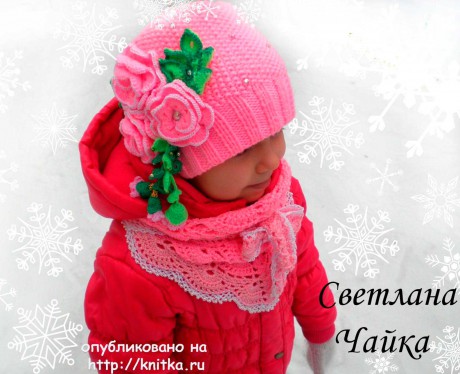 Job Svetlana Chayka.
Kit "Pink tenderness" for girl of 5 years.
Cap and Bacchus made of cashmere yarn with silk in two threads. Beanie hat double knitting is made in a circle.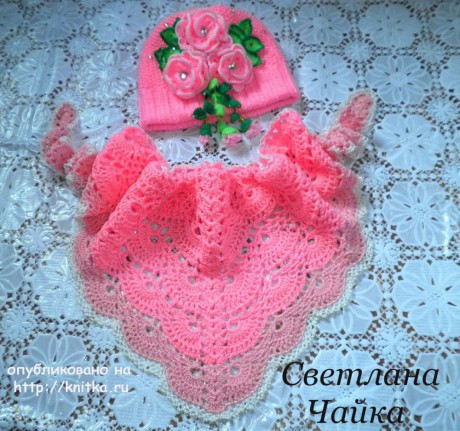 Cap description
The number of loops must be even. We use the gum 2/2, pearl pattern. We collect the loop on circular needles. To see how much you need to gain hinges — measure the volume of the head of the baby, link the sample 10/10 see for example, head circumference — 48 cm, and 10 cm you get 18 loops. Therefore, you need to dial: 48:10*18 =86,4. Tie a rubber band 2x2 7, then knitting pearl viscous 12-14 see
Pearl pattern; row 1: 1. p, P1. p. repeat to end of row; row 2: P1.p. P. 1 individuals., repeat to end of row; 3rd row: repeat 1st row.
Then divide the loop into 4 parts and start obuvki https://www.youtube.com/watch?v=IL5h0M7nmkc
Decorate the hat with a knitted applique. Bacchus knit crochet scheme. Bacchus is executed in one thread, decorated with beads.
Scheme crochet beanie: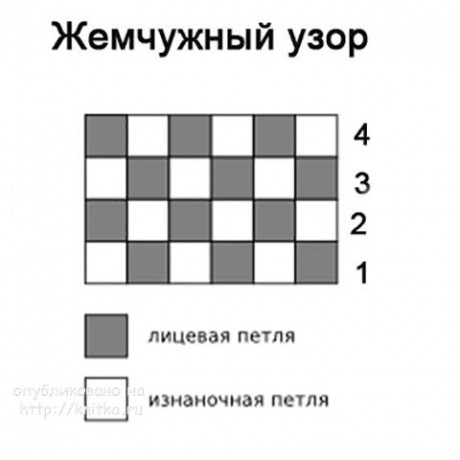 Scheme knitting Bacchus: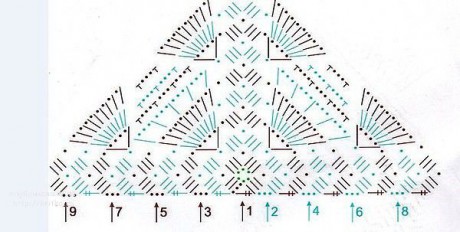 Scheme crochet flower: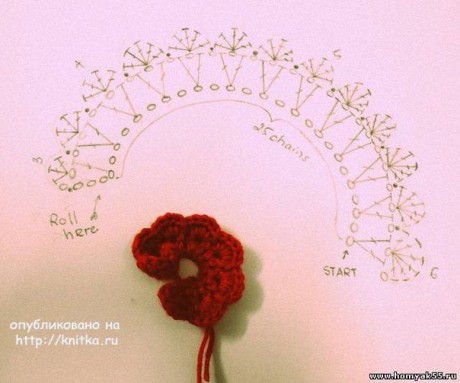 Post author