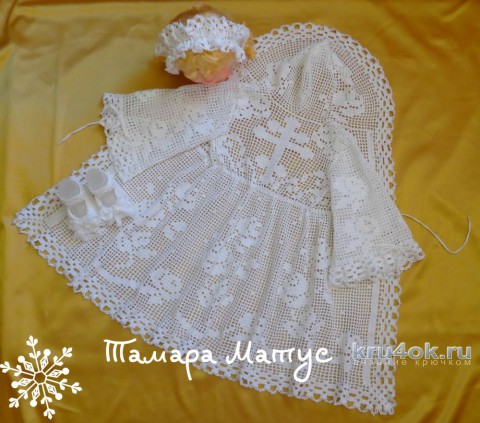 A child's christening is a solemn event, after birth, in the family of the baby. The rite is very solemn, because it is the Sacrament of spiritual birth.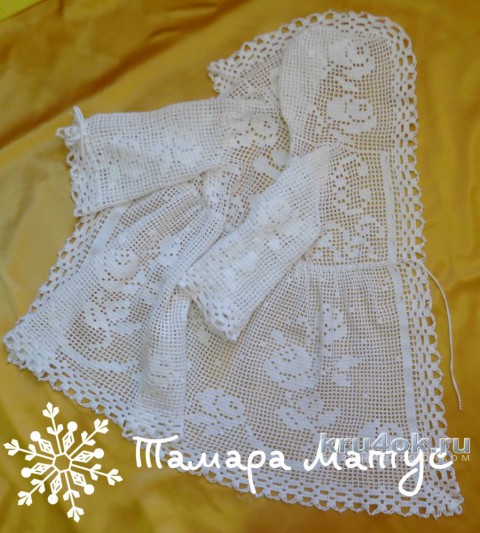 Set "Sacrament" consists of a dress, pinlock and headbands. The set is crocheted from white Coco yarn (100% cotton), footage 50g 240m. On the front of the bodice is knitted the initials of the child on the back of the crocheted cross. The set is decorated with ruffles and beads. Dress length 60cm (at floor). Bust 46 - 52 cm, can be adjusted using peacock. The sleeves are flared towards the bottom, on Svetochka, you can also adjust the volume of the wrist. The dress is buttoned (like the robe) closes the front. Booties size 10-11 cm, decorated with knitted bows and beads.Well hold on legs little due to vasotec. Meditates, wearing a knit on the basis of the edges of the dress. The meditates, wearing decorated with beads and is fastened with vazochkam. Yarn consumption for the whole kit 400g.A hook of 1.5.
I recommend knitting with thinner yarn. Softer will.
Christening gown dress knitting ideas Cornflower Natalia - "Rose garden". Schematic drawings used their.
In this diagram you can see the principle of knitting the hood: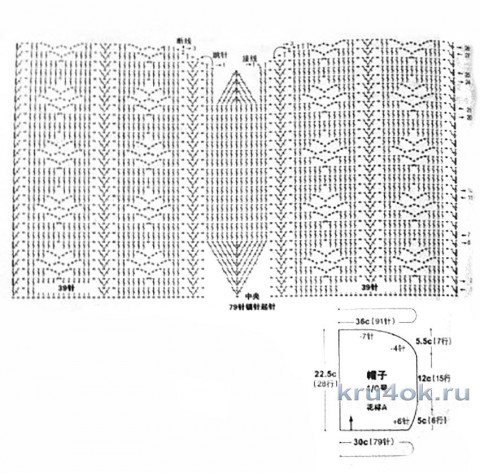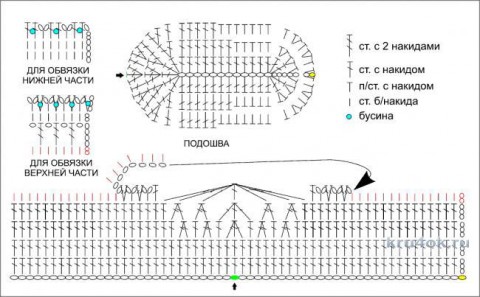 Post author