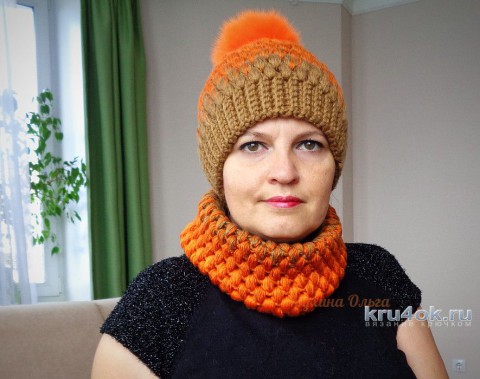 Hat and Snood "Pineapples". To crochet. Gradient.
Yarn used Vita Diamond 45% wool and 55% acrylic 100gr -380m Germany, color: 5106, 4999, 4998. Used a pompom of fur 10-12cm. The hook on the elastic band No. 4, for buttons 6mm.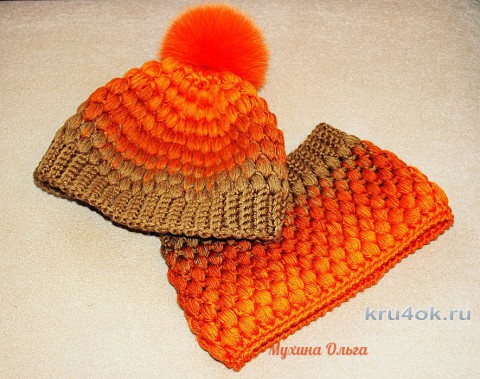 I started with faceted bands. Elastic knit around the circumference of the head 4 of the thread. The width of the bands 7-8 loops. Next lush posts in 8 threads knit 3 rows without obivok, then did obuvki through a series. At the end of the columns neovaginal on one action, the last action knit all the posts tightening the circle and hid the ends. Do not forget in the process of knitting gradually add and remove strings for the transition of color from dark to light (for 2 threads). At the end of the cap washed and dried (in glass jar), dry for a long time!!! Tied the POM-POM (it is removable) so the hat can be washed without fur. Warn hat goes heavy, but very warm!!!!!!!!!!
The scheme of knitting:
Post author