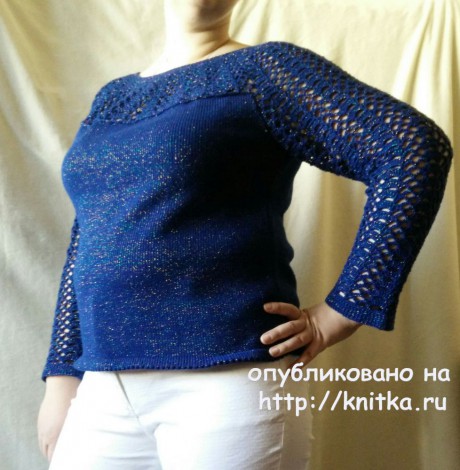 Jumper with lace yoke and sleeves. Jumper knitted from yarn Pekhorka Shimmering. The composition of the yarn is 96% acrylic, 4% Metanet, 100 g of 430 meters. Consumption 52 size ~350 g.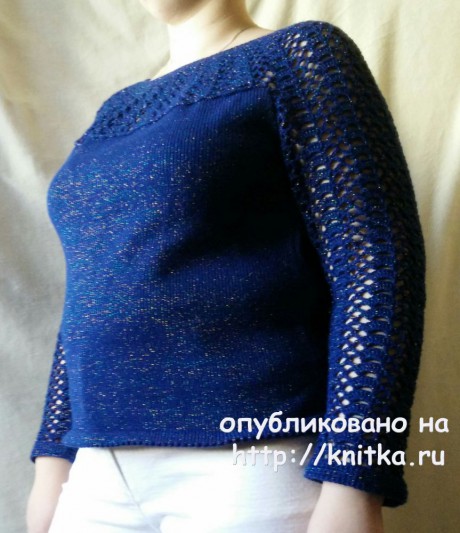 The body of the jumper is connected to the knitting machine facial surface, easily repeated manually by the spokes. Tally separately the details of the front and back up to the height where You want to finish the tight part. Knit bottom, knit the part of the openings under the sleeve (the bottom that will go under the armpit). Next tie 2 sleeves, making a uniform increase to the widest part.
The sleeve is knitted from the bottom, the first rows - columns without nakida. On the sleeve as well vivaselecta part of the crown, repeats the shape of the armhole. Then stapled all the details and begin knitting the yoke. She fit in a circle, bottom-up, starting from the sleeve further on the details front and back. To narrow the neck it is necessary to make uniform obuvki, reducing the number of columns with nakida in the ring and the number of the stitches in the arches. To finish knitting 3 rows of columns without nakida.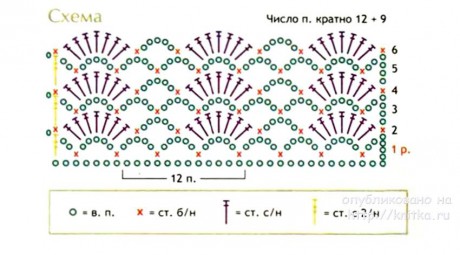 Post author