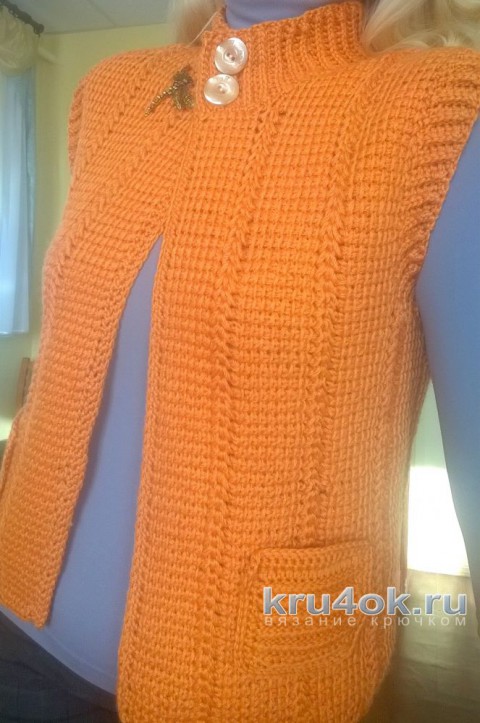 Vest in the technique of Tunisian crochet. The vest is knitted from yarn from Unity Vita 200m/100gr. Took the product (44-46 Russian size) 4 roll. Tunisian hook 5,5; hook Clover and 4.2. The back and shelves are connected to Tunisian crochet the forward and reverse ranks of the pattern with braids.
The pattern can be viewed at the link:
The pockets, tying the neck, shelves and openings are performed in the usual crochet waffle-knit.
The pattern can be viewed at the link:
Post author