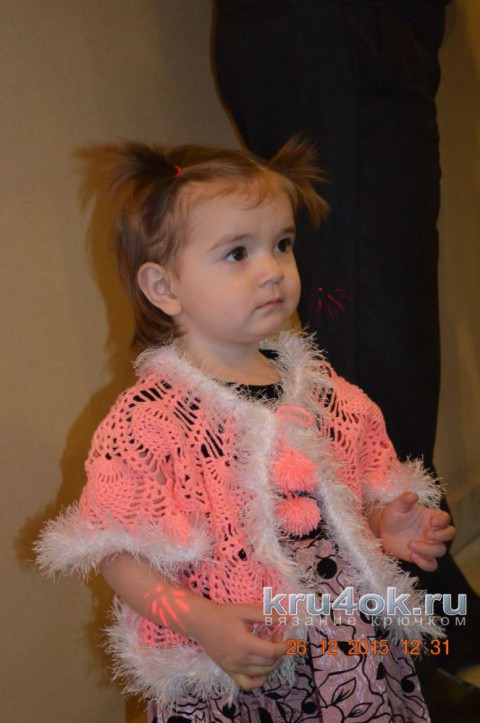 Bolero crochet. Can be linked for any age and different ways to decorate. I linked to her granddaughter, when she was a year old. But I think 5 years before you can wear. Looks very nice with any clothes, and the summer cool in the evening do not need to worry about what you can throw on the shoulders, not hot and not cold.
Knit from yarn bubbly, she's just beautiful, so soft, pleasant, comfortable...she has the original twist and the products look a little texture. Very suitable for knitting children's clothes, do not fade, not prickly, not electrified. A thin thread, a skein of big.
Composition: 100% acrylic, 100 g * 450 M. Hook, I used number 2. Edge Bolero tied with yarn grass, white.
The scheme of knitting Bolero:
Post author