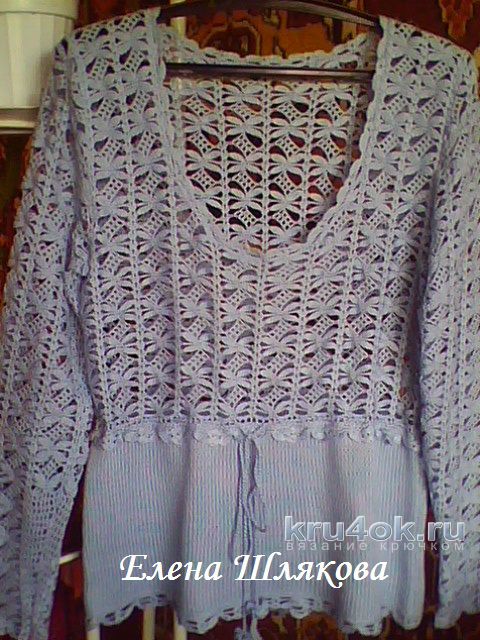 Allow me to introduce another one of my creation - shirt "Dragonfly". The figure has clearly visible wings of a dragonfly, and there was such a name. The product is made to order. The hook No. 1, spokes № 1,5. Thread 70% bamboo, 30% cotton. The thread in the Hank consists of 18 very fine threads, and as for crochet, she thick, I split the thread. The part that fit crochet I knit 4 threads, and the spokes 7 strings.
First I crocheted the shelf, back, and sleeves. Otpaivaem and then sew the front and the back and tied him to the spokes of the front stitch peplum. Sew sleeves and do the piping of the neck, peplum, hem and sleeves first and second row of the main pattern. Knit lace in any way - cord "caterpillar", and it is possible because I have a simple lace out of the stitches. Devem cord in Basque.
Ready! Good luck and light eyes!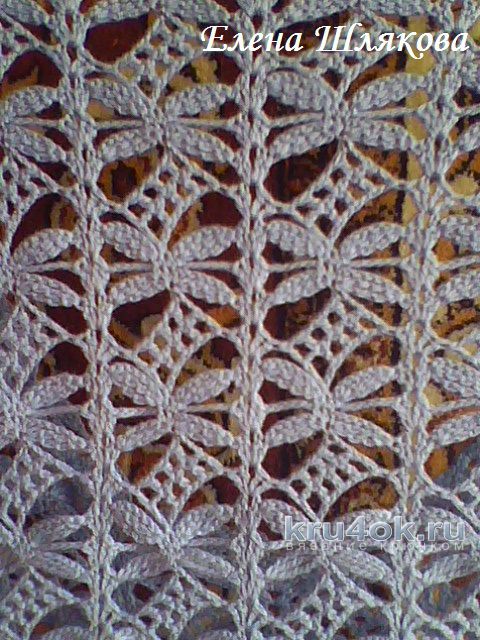 The scheme of knitting sweaters: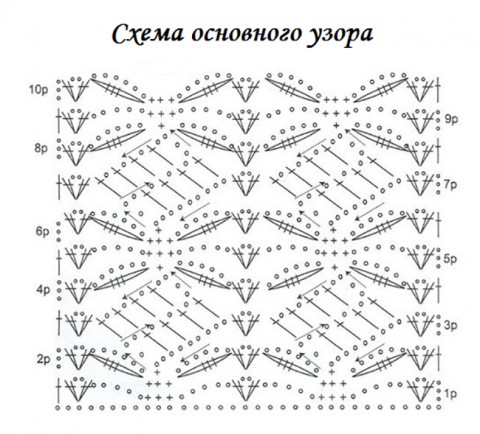 Post author