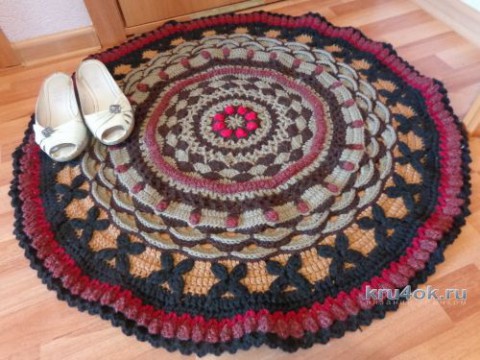 Dear needlewoman! Happy New Year To You! With the new happiness! Wealth and prosperity! Prosperity in your home and sufficient health!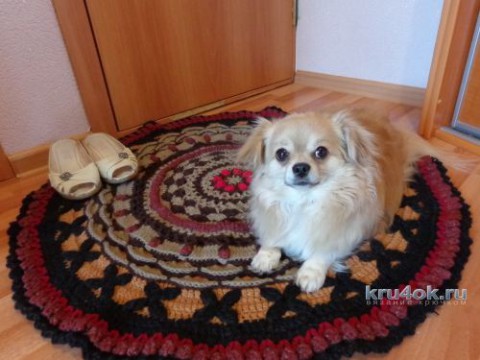 I want to introduce my new job. A Mat or rug to the door, as someone will call.
Lying around, dark colors, yarn. Thought it was not useful. I have long wanted something similar to link, but found nothing like the sample. And here for the week,tied her, I think, a good, though a round rug. It weighs 1000,0 grams. Hook used a 5.0 and 8.0 mm. the diagonal Size of 88-90 see 2 threads at exactly 300 meters left, and additional colors (red) around a coil. So 1000 m. it will be necessary. I'm not the author of this project, so diagrams and description I have.
But this rug I was knitting with the wonderful mistress Natalia Alimpieva https://www.youtube.com/watch?v=jwbj5tKxR6A
In the lessons of "Knitting together" it very clearly shows every loop, how to knit. And I have a very fast and well it worked. Great she thank you for it. Do not judge strictly. I wish you health!
Post author