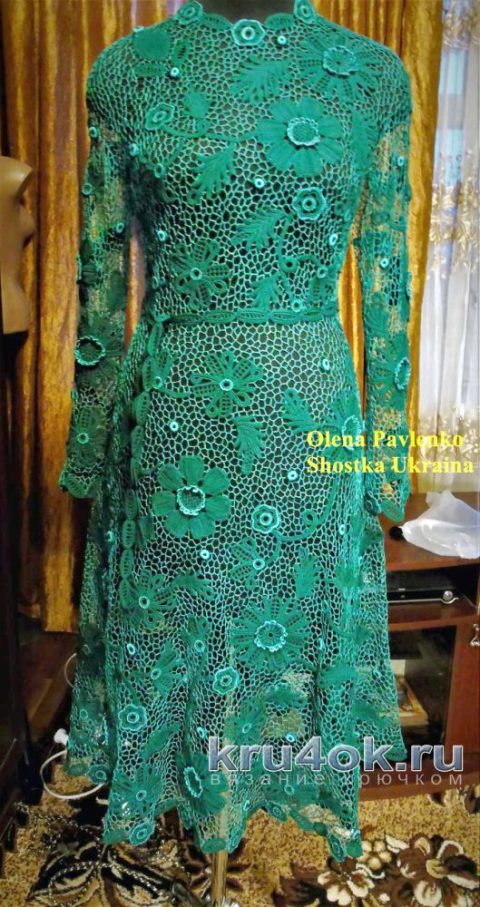 Dress "Emerald" is in the technique of Irish lace for FASHION magazine 545. Yarn "violet" is 100% cotton and the finish of the motives and fishnet yarn "Atlas". Yarn production in Turkey.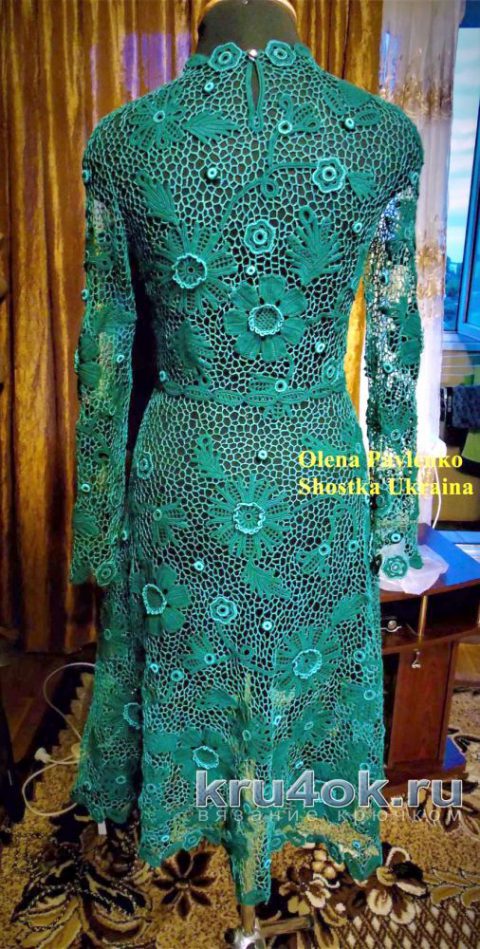 Description dress:
first is the pattern of the dress is fastened at the tablet (or foam insulation). Next, tally the motives of yarn "violet" is a hook №1,25 schemes with Jornada MOD 545. But I changed them a bit.
Doing composition on the pattern. Elements is laid face down. Fasten items with pins. Next knit irregular mesh yarn Atlas crochet No. of 0.5 in one strand.
The removable portion of the dress and the pattern and raspravam under the iron. Side seams and undercut contact: pin the tablet to each other (between the edges 2-3cm) knit mesh. So the seam will not be visible. The dress is ready.
Scheme crochet dress:
Post author