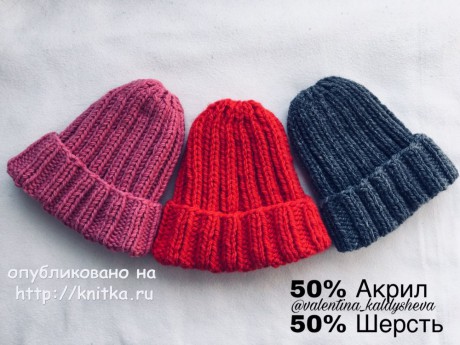 Beanie with thick yarn. Yarn used pechorskoi factory "Souvenir". 160 meters to 200 grams. 50% wool 50% acrylic. Beanie turned out dense, but soft. After washing remained unchanged. One is the daughter constantly. Hat does not stretch at all. Very smooth on the head, not kolyatsya.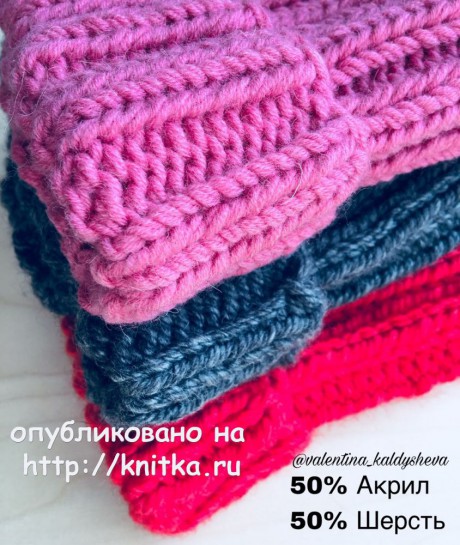 Hat knitting, description
Caps connected by elastic band 2/2.
Gum 2/2 fit like this:
1ряд: two front, two reverse; repeat to end of row.
The second and all subsequent rows are knitted by the drawing - over facial over purl - purl. The size of the caps 56. Spokes № 7,5.
The top decreases at a height of 17 cm with lapel diminish first reverse all are finished together, in three rows along the front are finished, two of the number of remaining loops is contractible. Cap ready.
Post author