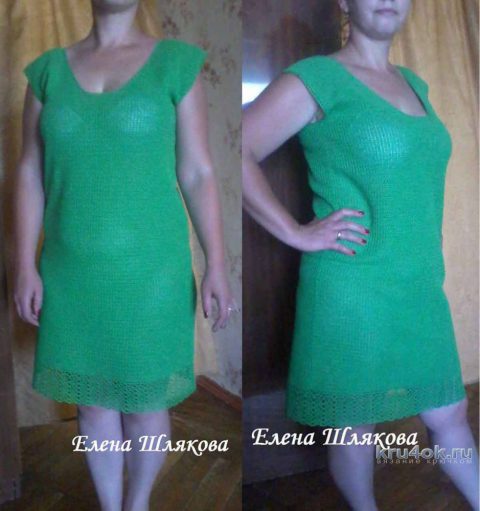 Dress connected hook № 1 of thread, "Anna" is 100% mercerized cotton, 100 g/530 m On the dress went 600 gr.
The dress is knitted from the bottom up, without additions and bavleny to the armhole. On the armhole decreases the required number of stitches and knit to the neckline on the front and the back. When will be related all the details of the dress, otpaivaem them and sew.
Next, make the bottom rail on the scheme to the desired length, and make the neckline and armholes. Otpaivaem already finished the dress and wear with pleasure. This dress needs no lining and in hot weather will feel great - check! Scheme of the main cloth, and tie the hem, and pattern are attached. Good luck and light eyes!
Scheme crochet dress:
Post author