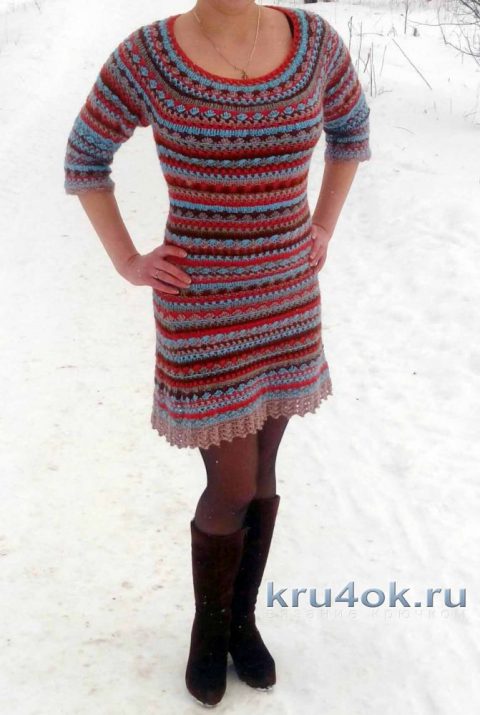 Well, that's another dress "Siena". This time for yourself. Warmer, with a three quarter sleeve. Knitting yarn from Slonim 202 meters 50 grams. Hook number 2,5. Knit in five colors - brown, blue, brick, gray and "dusty rose". All left about half a Hank. It is a size 42-44. Scheme edges 815.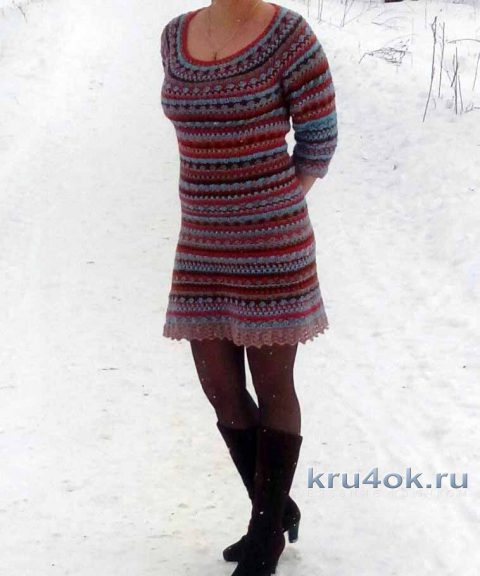 Talk a little as I knit) For a deeper neckline Rostock knit two rapport in height. And yoke the village very well. To expand the bottom of the dress did raise in the ranks of Clos. The sleeves on the contrary in the ranks of the SSN did obuvki) finished sleeve beside viereckige. Knit dress I liked, I want to knit it yet. All questions will answer with pleasure)) Light eyes to you)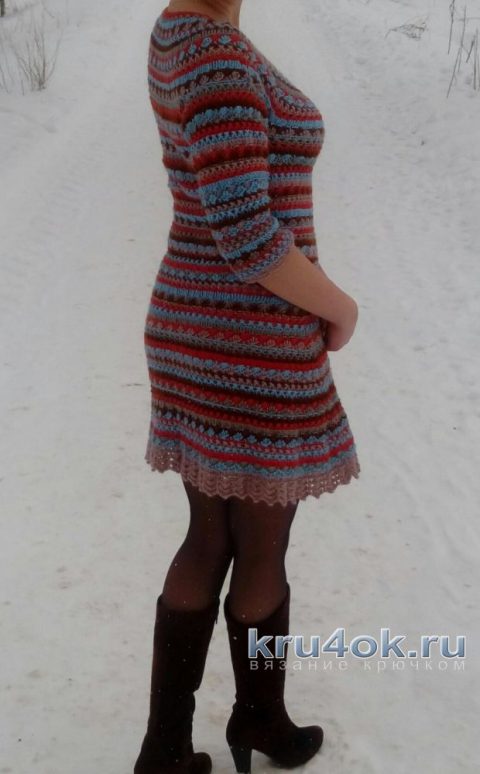 In Sternaman is online with explanations of the pattern and the details of knitting.
The work of our knitters on the motives of Vanessa Montoro see the link
Scheme crochet dress: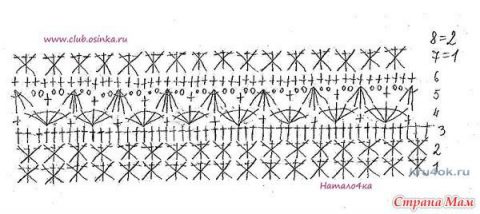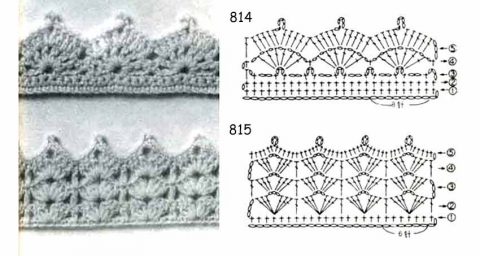 Post author