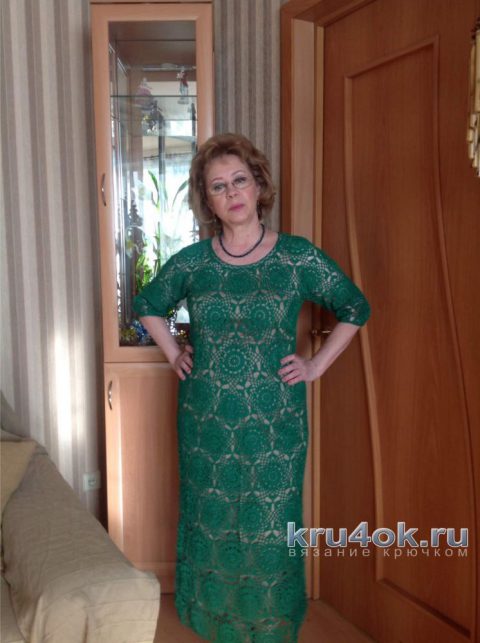 This dress is yarn Anna 16, hook clover No. 2; 2,25; 2,5 for Marina, size 48. The yarn is very pleasant, and the color is good.
The tune used with some modifications, as the owner of this dress does not like "duravest",mesh out of the stitches knitted of 5 loops, the following series of 6, then from 7.
The extension leaf in the centre of the dress tied heptagon (front and back). Further expansion was done by changing the numbers of the hook. Yarn consumption was 600 grams (100 gr. 530 m).
Scheme crochet dress: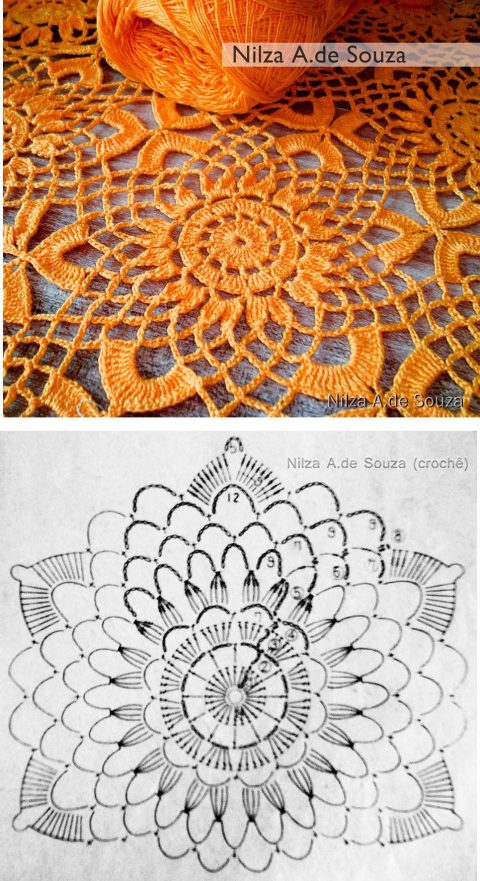 Post author