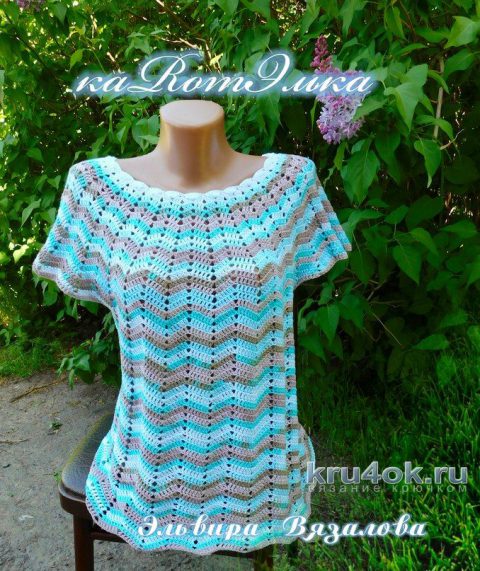 Hello, dear friends!
To your attention I want to introduce the model of the blouse is quite popular and very practical zigzag pattern. Fit blouse is very easy since the yoke in a circle. Privacy had the yoke in each 5-m row. Yarn used Alize Bella batik. The yarn is very soft and tender. Despite the fact that the thread is not very thin, it is very suitable for summer blouse. Very soft and breathable thread.
Until next time, friends!!!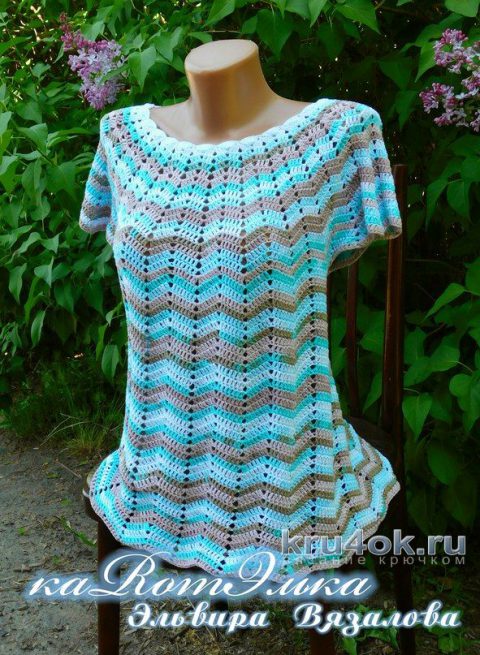 Blouse hook the scheme of knitting: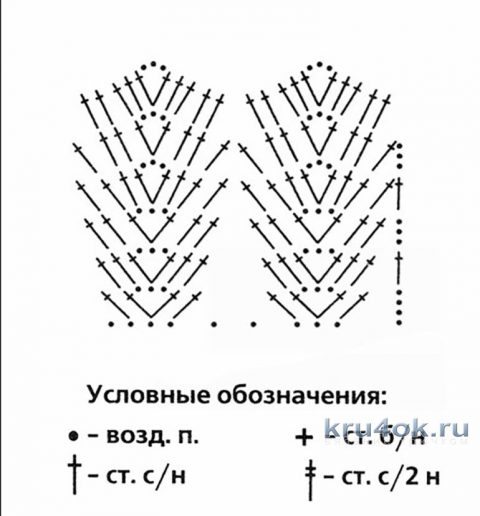 Post author