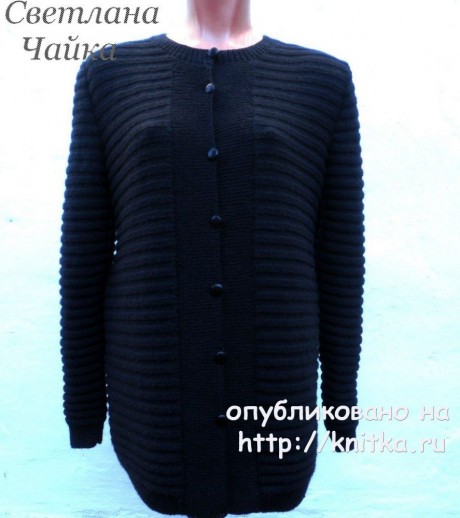 A longline cardigan is made from high-quality knitting wool blend yarn. Vtachnoy sleeve.Fastens with buttons.
Performed by the needles of yarn: 60% Merino wool, 40% acrylic.
yardage : 100 gr. 380 MT. knitting needles No. 2. Consumption 500 g in size 44.
Pattern:
1-4 a number of facial surface
5-8, a number of the reverse surface.
etc.
Cardigan is knitted from the bottom up.
Is typed in the right number of stitches, knitted elastic band 1x1. -6 the pattern up.
Once all details are sewn, to perform a set of loops on the front edges of shelves and tie bar front surface 7-8 cm, with a slot for the buttons on the right shelf.
At neckline to dial a loop and tie collar elastic 1x1. Sew on buttons.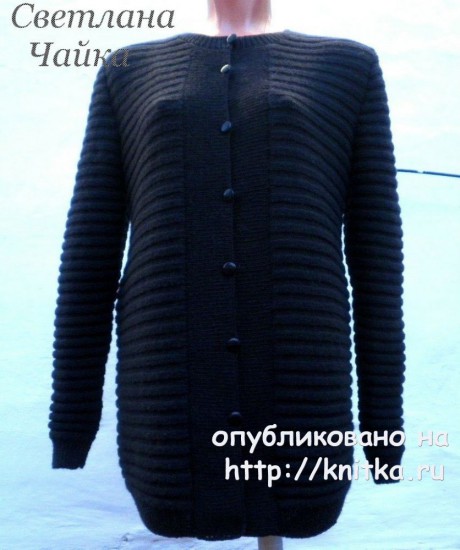 Pattern cardigan: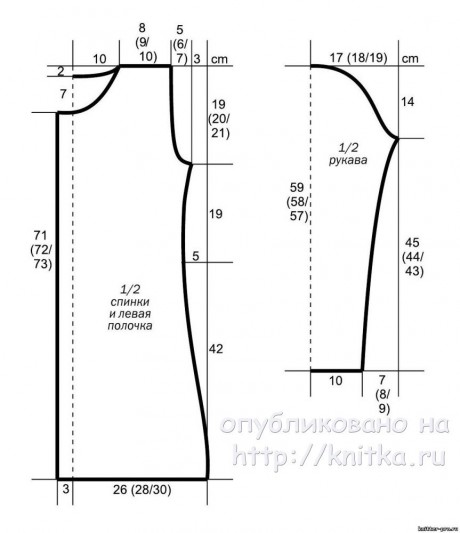 Post author