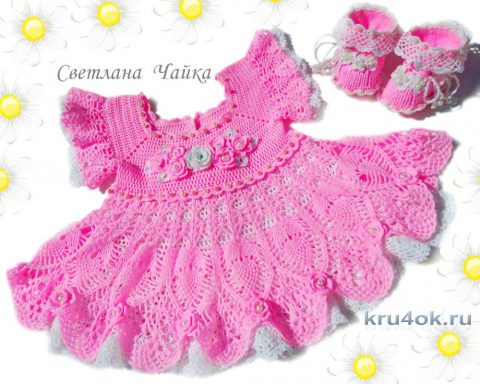 Dress and booties made of the softest yarn. The bottom skirt is made of fine cotton. Pale pink color, a good choice for a little girl.
Shoes-booties complements the image of lovely young ladies.
The set is decorated with crochet applique and the whole is embroidered with beads.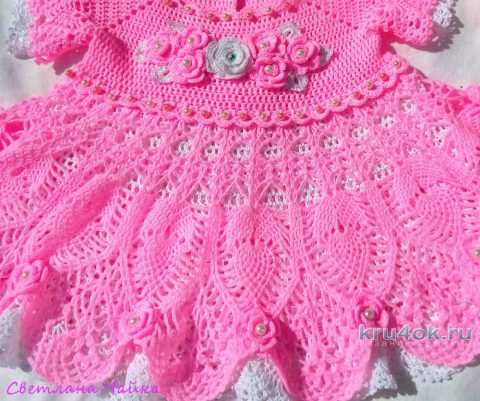 The dress is crochet No 1.7 of yarn: composition: 50% rayon, 35% cotton, 15% cashmere. Yardage: 150 M. skein Weight: 50 grams. Consumption 200 gr.
A yoke connected rotatable top to bottom rows. The square yoke, and sleeves — wings. The flared skirt tied round.
On back yoke there are 4 buttons.
The lower skirt and wings made a hook No. 1.5 made of yarn: composition: mercerized cotton-100%.
Yardage: 50 grams. 330 MT. The consumption of 60 grams. Set linked to the child's age of 6 months.
Description pinetok see the link
Scheme crochet dress:
Post author