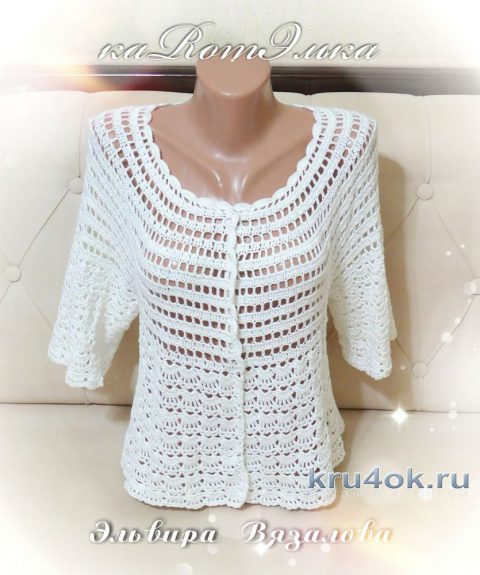 Hello, dear friends.
Your attention to want to present its still very "fresh" work -summer jacket. Bound for her new dress. In the future,in the comments to this post, I will lay out how the jacket looks on me, but when it will be. While tell you what to do.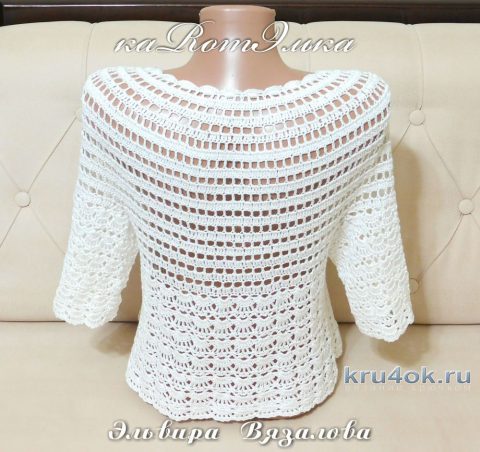 Fit very easily and in one breath. I made it 3 days without tension. Yarn Semenovskaya Irina(cotton with viscose), 48-50 on my left 3 Hank. Hook number 2.
Did sprout pattern as the yoke. Rostock 3 repeats in length.
Closes the jacket to sew the buttons.
All smooth loops and until next time, friends!!!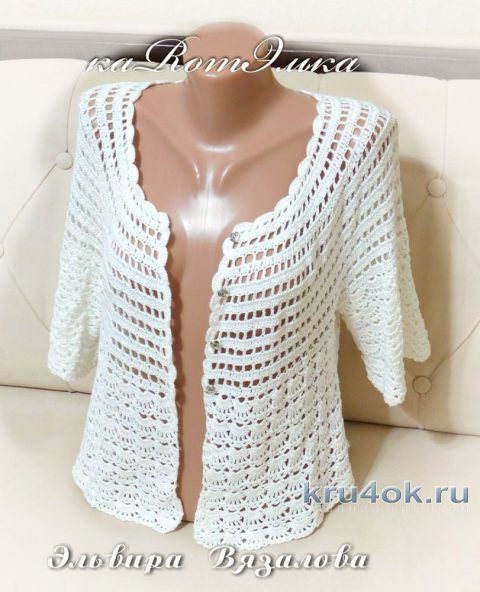 Scheme knitting jacket:
Post author