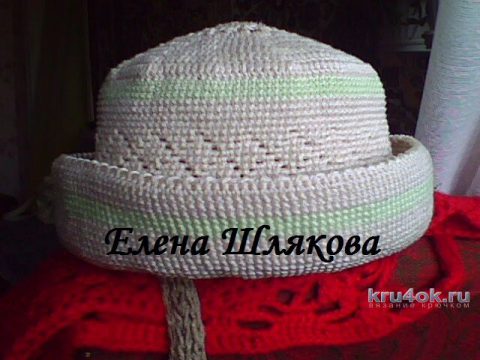 Hello! I represent to Your attention the summer Breton hat. She is bound to order, in addition to the top "Crown". Tied up hat of the same yarn that the top: Begonia (YarnArt) 100% mercerized cotton, 50 grams. — 169 m, hook № 1,25. Only top is in a light mint color and the hat was chosen as the color gentle ivory.
In order to support the set, the hat I vymazal two strips of a light mint color. I want to note that I hat a fully connected columns without nakida. The hat took only one skein of yarn and quite a bit of yarn a different color for the trim, and the hat line, to ensure that fields kept the form.
Hat hook description
So! First fit the bottom of the cap, the supplements are made as shown in the diagram. Then tied the bottom of the required diameter, stop doing the supplements and start knitting the crown. Here you can show imagination and to knit any pattern you want, it can be delicate, multicolored or embossed patterns. The height of the crown varied with fittings. After knitting the crown, start to make allowances for the fields. Here, again, it all depends on what you want to see your hat! Real Breton hat has a wider field than my own, but the customer wanted to cap the field was not wide, so I made supplements only loops in two rows, and then knit without of increases to the desired height. In the last row wasalaam hat line. Scheme of the cap is attached. Good luck and light eyes!
Hat crochet diagram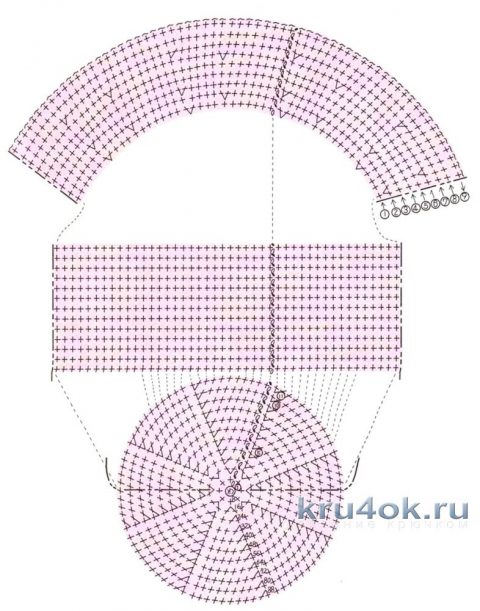 Post author