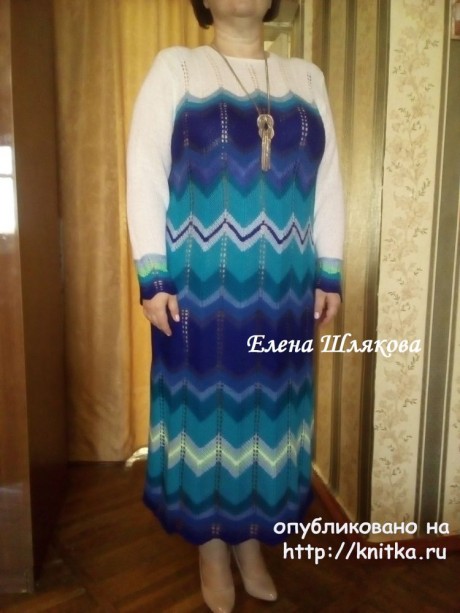 Hello! Contacted me dress in the style of Missoni. Dress size 52, associated with needles No. 3. Knit it for yourself. This is an example of how from nothing you can create beautiful, bright, stylish thing. Here it happened with this dress. I've accumulated many balls of different color, texture, quantity and square footage. I picked the colors, most blue shades, and quite enough for a dress. And the colors so successfully passed from one to another, which was a little dip-dyed and the pattern is simple - it zigzags of Missoni.
Dress spokes, job description
So! We print on the spokes 135 loops (133 loop pattern + 2 edge), so you have 7 strips. I chose 10 colors: 8 shades of blue and turquoise, light green and the main color is white. The dress is knitted from the bottom up without bauleni and additions to the armhole. I had a different number of threads of the same color, so I roughly calculated what color are the stripes will be wider, and what already. The main place the color of thread to make a more or less smooth transition from one color to another. Knitting colorful stripes to a height slightly above the top of the armhole, then switched to the main color. Sleeve knitting pattern about 12 cm, and then the front surface of the main color. Finished the block bands of colour the bright blue color. All the details otpaivaem, sew. Banded neck crochet one row of columns without nakida, and a number of "crayfish step." The circuit pattern is attached.
Scheme crochet dress: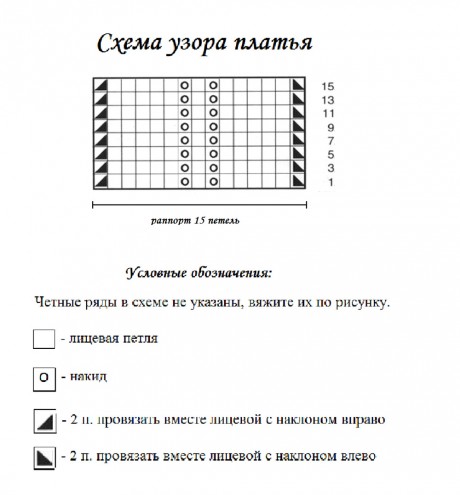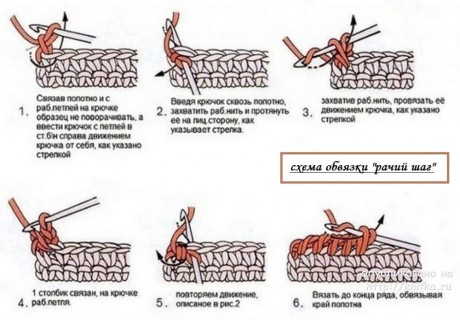 Post author