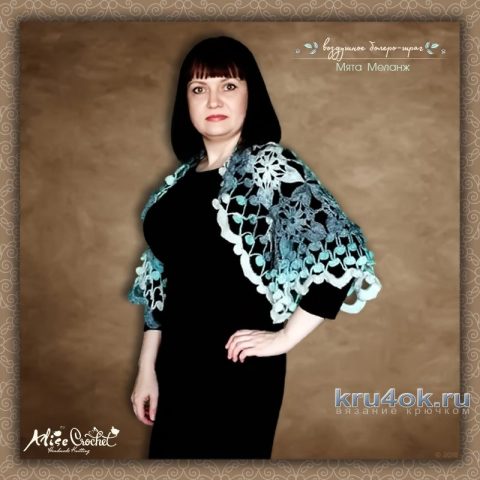 Air Bolero-shrug mohair "MINT MELANGE" based lilithist.
Project start date: 5.04.2018
Project end date: 10.04.2018
Technique: crochet long loops
Size: 46-48.
Materials: yarn Nako Mohair Delicate Colorflow - color Mint Heather (28080), Turkey, composition: 40% Mohair 60% Acrylic
yarn consumption: 2 skeins
Hook n: 3,5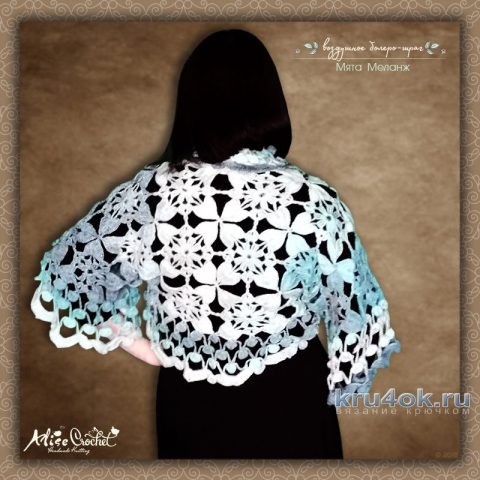 Care instructions: hand wash. On the label of the yarn says: do NOT IRON. But I used the iron: it is necessary to decompose the product, to Deposit a thick cloth. Iron to put on the mark 1 space steam. To steam the product using a cloth without TOUCHING an IRON.
Bolero hook the scheme of knitting:
Post author