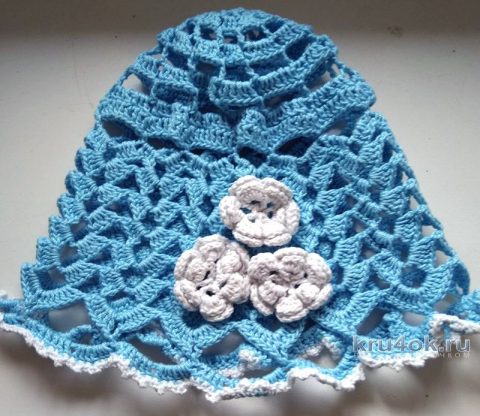 Size Panama: for girls 9-12 months.
Hook №1,5. Yarn: "ANNA 16" (color 340, blue) 100% mercerized long staple cotton; LILY 100% cotton.
Panama hook description:
tie a blue thread under the scheme 4 to the desired depth of Panama. Then tie white thread flower 3 in diagram 5 and sew them as shown in the photo. Midway flowers adorn sequins.
Panama crochet pattern: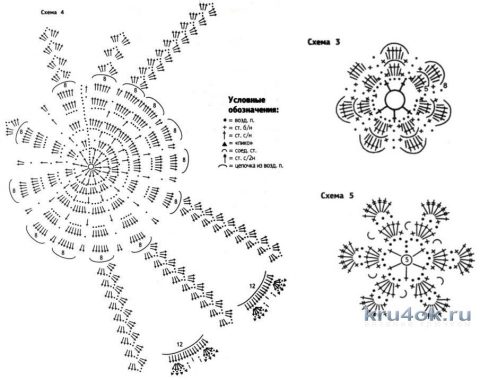 Post author