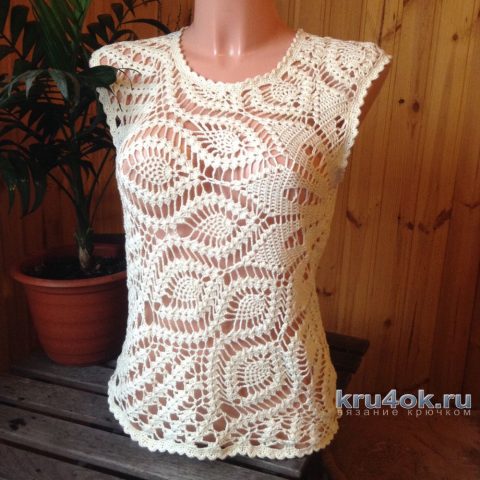 White Lacy blouse crochet. Caught recently shemki blouse on the basis of napkins with a pattern "pineapple" from a Japanese magazine. And here is the result of my work.
Yarn "Coco"VITA cotton, 240 m in 100 g 100% merc. cotton. It took about 200 g of yarn.
Hook 1,50. Size 44.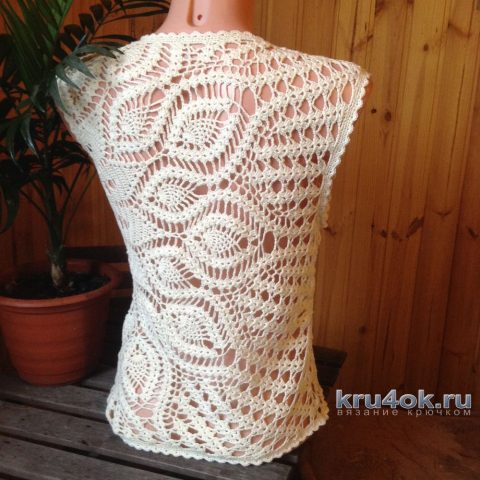 Fishnet blouse crochet, description
Started knitting from the middle of the flower. Gradually, according to the scheme, shall be fixed at the arm openings, neckline. On one side we get a small shovchik. Tied details several rows of art. b. and nakida last row pattern "iarocci" from polesovice (5 p/St in one loop, passing between them on one loop of the bottom row. Spent the WTO.
Fishnet blouse crochet, diagram
Post author