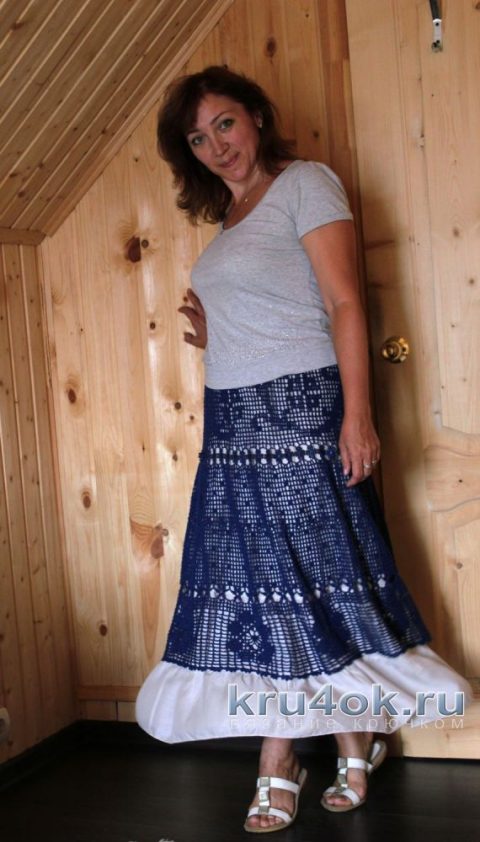 MIDI skirt in filet pattern, combined with lace. Work Natalia Levina.
Crochet this skirt we will need:
yarn-Any cotton yardage from 240m/50g up to 330m/50g, the thinner the yarn, GURNEE will be the result, I have the Yarn Soso, blue 300g
lace, embroidery, gopura tape, to choose what you like. I have a lace braid 120cm
hooks - No. of 1.30, 1.50 to No. 2 depending on the yarn and your style of knitting, and # 1 or even thinner for piercing tape and gum, I have hooks No. 1,25 No. 1
wide elastic for belt, in the tone of the thread or a neutral color, black or white. width from 5cm. I took a black elastic band, long 70cm.
First, take the rubber band of the desired length, sew it, filed the edges and banded by a thin hook stbn, while slightly stretching the elastic band, each time injecting.
!!! For strapping bands in subsequent tape take thread of the color that the ribbon or elastic that don't show up our flaws.
Then take the thread of the main color and begin knitting sirloin grid. The sequence of the photo: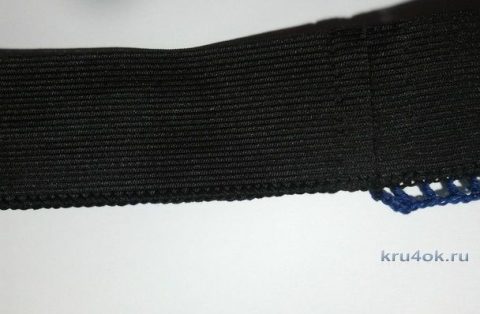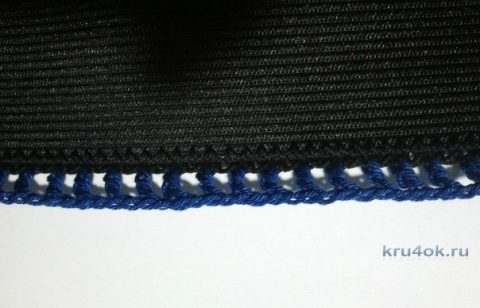 Think cells and if they are not doing enough gain.
I will not have a strong recklessne, I did increase after every 10 cells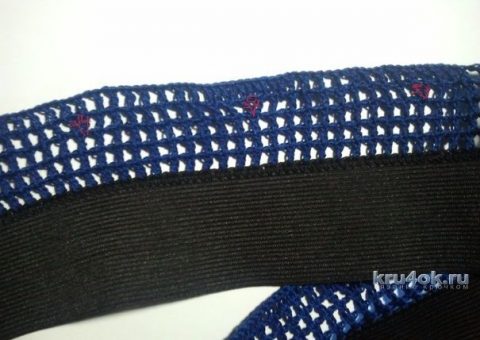 I calculated for the first tier of the skirt 3 of the report of the scheme, which painted herself: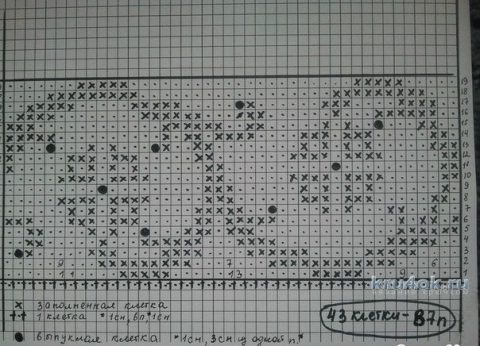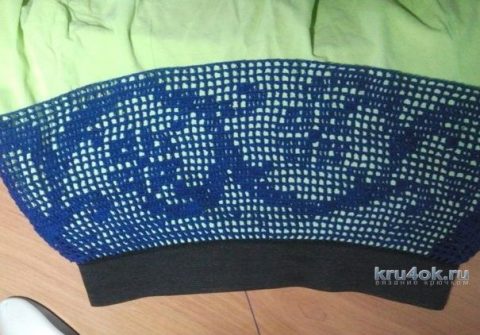 After the first tier of the skirt, to get involved chipurnoi tape using two columns with 1накидом+2вп. the principle of such involvement chipurnoi tape shown in the photo: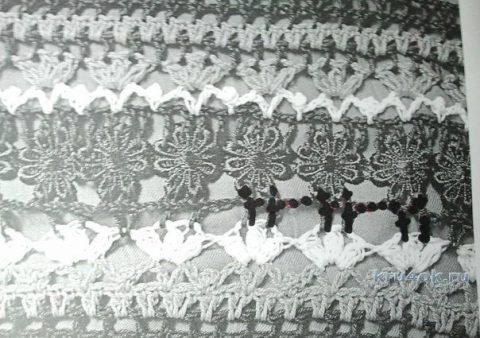 Next knit according to schemes. The second tier of the skirt is a fillet mesh with the knobs of the 3-5ссн. do not forget after each level to make allowances for recklessne. Between the layers you can add plasco openwork lace knitted or finished.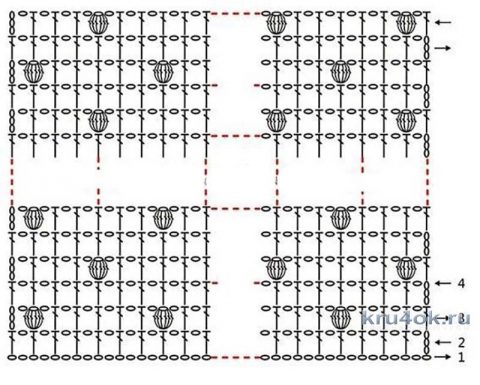 The third tier of the skirt in filet pattern with large flowers.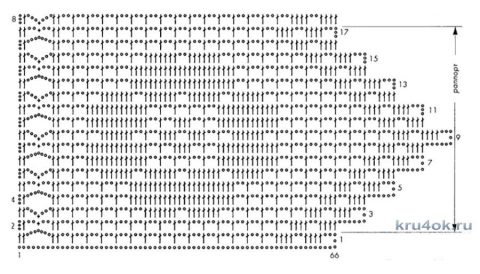 Skirt ready.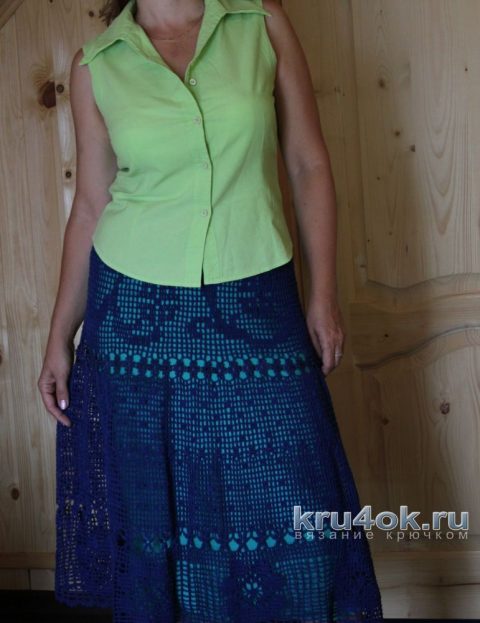 Post author