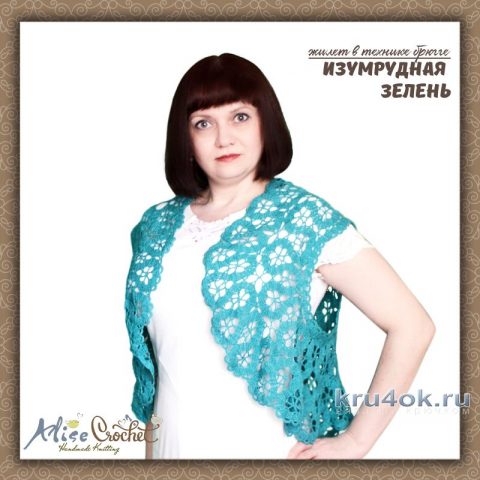 Vest in the technique briggsae lace "emerald green" Alise Crochet.
Date of project: June 2017.
Technique: crochet in the technique of "briggsae lace".
Size: 48-50.
Materials: yarn SEAM Anna 16, country: Italy.
Color: 049 emerald green.
Composition: 100% Egyptian mercerized cotton
The source of the description of the model: the Internet - the basis is taken Bolero Bruges author Natasha Cree.
The scheme of knitting:
The scheme of knitting lace in the technique briggsae lace: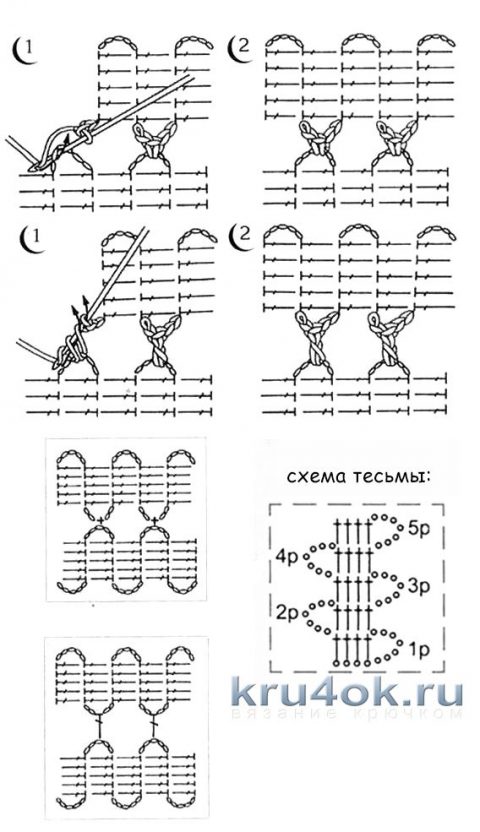 This scheme is from other products, but for example you can see how to connect the ribbon into a flower: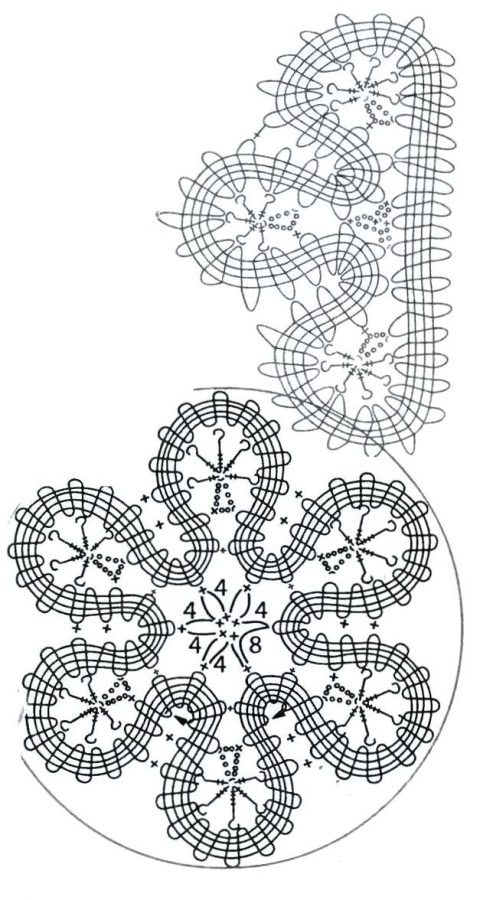 Post author