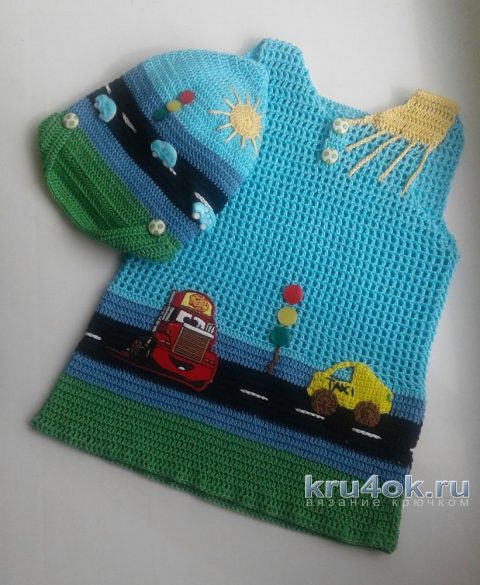 Kit Car Enthusiast. The kit consists of t-shirts and caps. Knitted from 100% cotton Begonia from Yarn Art. Start knitting from the bottom up in a circle. The bottom consists of columns with nakida. Next, knit mesh column with nakida, aerial loop. Dawasa up to his armpits, divide the knitting into two parts - front and back. Dawasa each piece separately, sew shoulder seams. Finish can be any. The finished application or link a couple of machines.
Schemes of knitting crochet appliques:
The scheme of knitting caps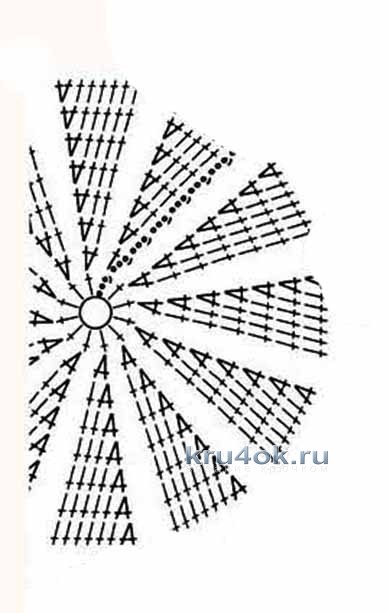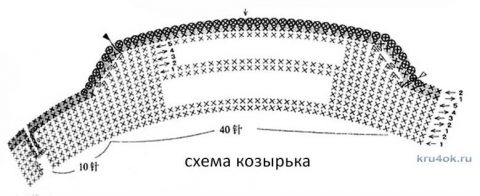 In our collection Cap crochet, you will find many detailed descriptions for knitting children's caps.
Post author