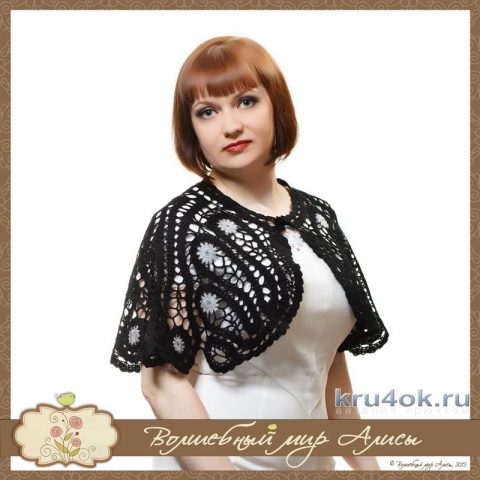 Collar "delicate butterfly" Alise Crochet.
Technique: crochet
Material: this collar is associated
Yarn: Crystal Vita
composition: 100% acrylic
color: black - 5652, grey - 5662.
Source description: model Olga Litvina, the FASHION magazine № 446.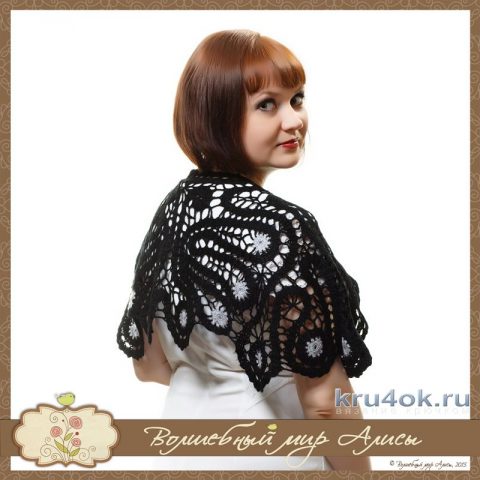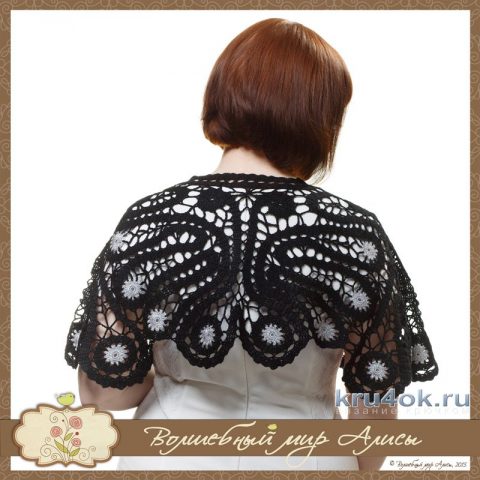 Collar hook description
The model is made in crochet technique "briggsae lace" (podbelohorska of viloski). Miluska 4 С1Н with 6 VP to move to the next row. These chains EAP are used for subsequent connection of the elements and the formation of a lace pattern.
In scheme 21 was given half of the collar, follow the diagram in actual size and using the basic techniques of Brightcove lace, tie Velychko at the same time giving it the desired shape and joining her on the whole length.
In the enlarged part of the circuit 21A of the figures that show the number of nacido for connecting columns. The flowers are knitted separately or cut from lace and finished connect vjushkoj SC in the process of knitting.
Collar crochet, charts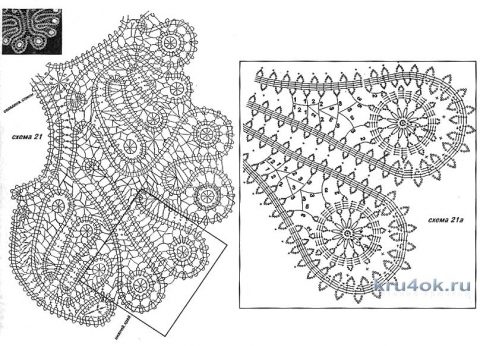 Post author