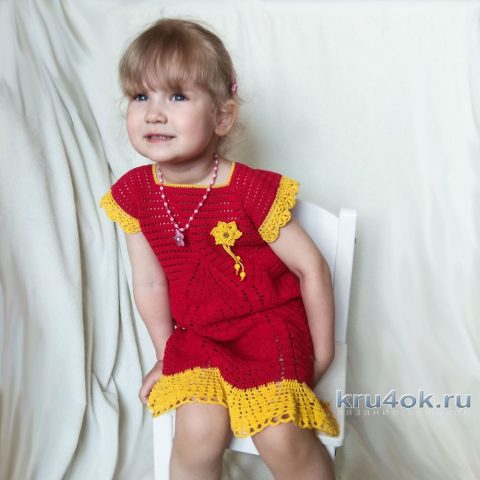 Materials: Yarn Daisy PNK im. Kirov two colors, consumption 230g, hook number 2.
The dress is knitted from the top down, then tied off with a contrasting color.
Flirty fit with alternating rows of columns with nakida and sirloin grid. In the scheme of the yoke is given a raise repanich lines, the design of the clasp and the ornament itself.
The diagram with the leaves was taken as a basis for knitting the hem and finalized.
For tying the bottom track of columns with nakida add iarocci from the third circuit.
Tying the sleeves in the pattern 284. Filler required next to the columns without nakida and crayfish step.
Scheme crochet dress:
Post author