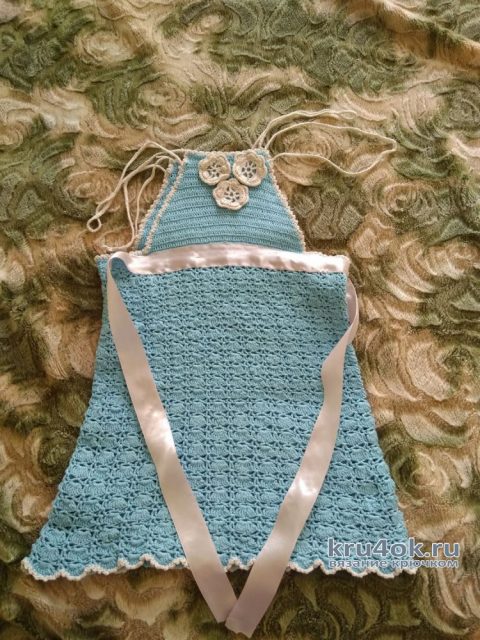 Sundress for girls at 1.5 years.
Blue yarn "Анна16" (long-staple mercerized cotton 100g/530); and white;"Lily" (100% cotton). Hook №1,5.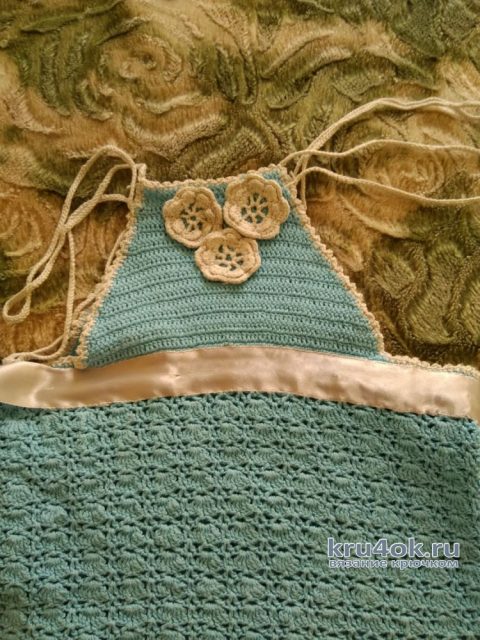 Sundress for girls-job description
Hem: dial a chain of air. p. length equal to the circumference of the chest + 3 cm for loose fit, lock in the ring. Next hem knit according to scheme 1 to the desired length.
Flirty:
Follow the pattern in full size. Return to the top of the hem and knit up round as follows: 1st row: art. b/n. 2nd row- follow the "holes" in scheme 2. 3rd row: art. b/n. Next, divide the canvas in half and knit back and front separately. While perform subtraction on the edges in each row in accordance with the pattern. At a height of 10 cm from the beginning of bauleni finish the job. Another part davaite similarly.
Build:
The bottom edge of the hem and the upper edge of yoke and tie with white thread "Pico." For the tie straps 4 cords and sew them to the yoke. Tie white thread flower 3 in diagram 3, sew them on the yoke, midway adorn sequins.
Sundress for girls, the scheme of knitting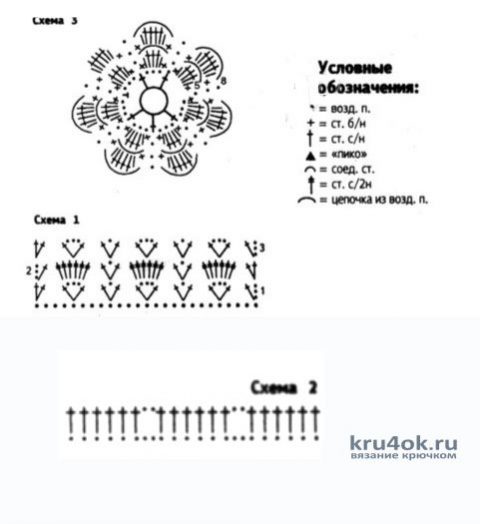 Post author