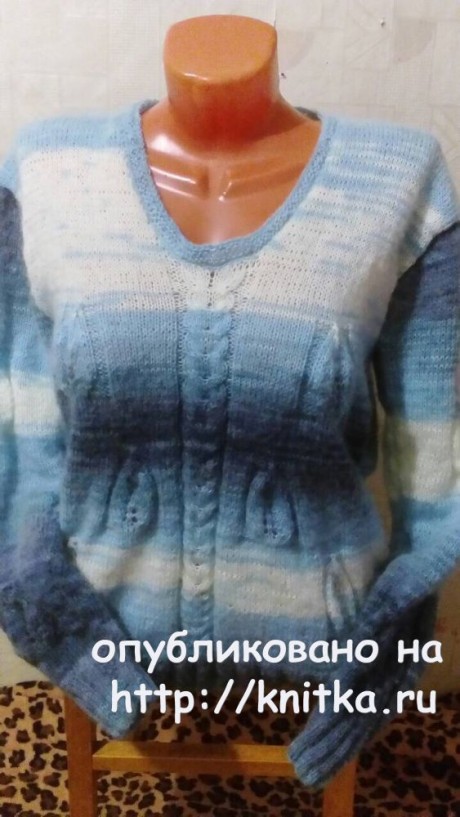 Jumper is a sectional yarn Alize Angora gold Batik. Soft and slightly fluffy yarn is very nice, easy fit and long sections painted so smoothly from color to color. The leaves are connected according to the scheme.
Jumper size 50. Is knitted No. 2. Since the length of yarn in 100g reel of 500 m , that's about 400 grams of yarn all used up.
Alas, the photo only knitted jumper without the WTO..so not quite lay flat loops.
The scheme of knitting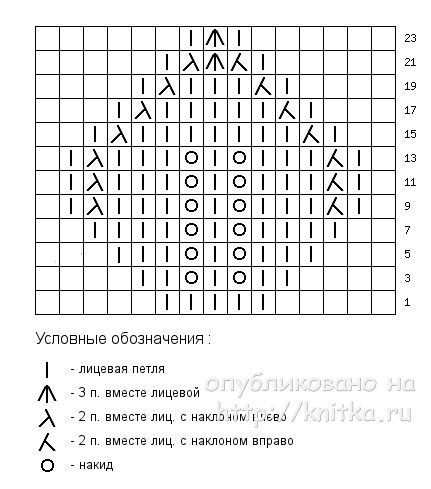 Post author