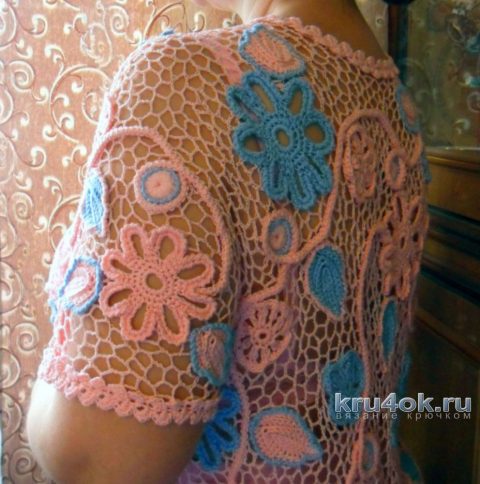 Author Svetlana Shevchenko Sova / B. This MK I share my experience in the implementation of the most complex reception in the Irish lace - the country's engagement of the sleeve in the armhole of the product. My method allows you to do this on the plane, without a variety of volumetric devices, such as dummies or blanks. Fit of sleeve in this case is almost perfect.
The main thing - accurately and strictly follow the pattern, moving forward literally by inches. I usually make my patterns out of plastic film, but cutting out the sleeve suggest to cut from construction paper - at the final stage of work it will be easier to roll and fix the bends. This master class was made by me long time ago, the photo is one of my first works.
Now I added a text description. Hope my experience be useful to many. I wish you all good luck!
Post author