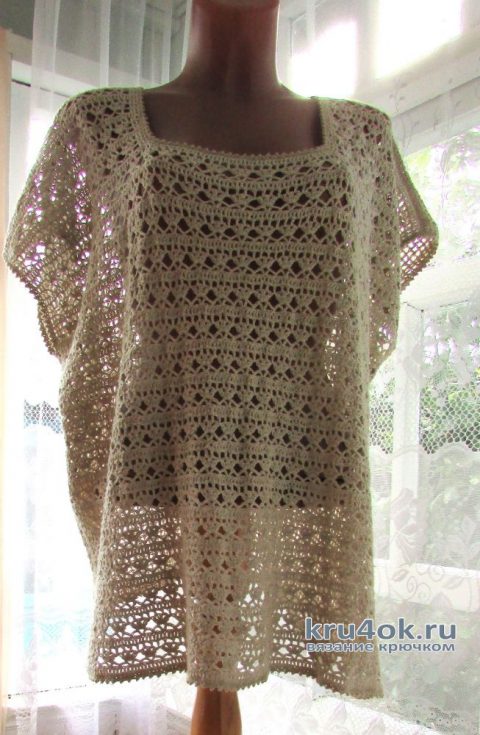 Tunic summer linen + cotton, crochet, handmade,
yarn - linen Pekhorka (34% linen, 33 cotton, 33% viscose), Kotelnich (60% cotton, 40% linen), size 54-56-58 (deflated sleeve), length 74 cm, color - flax (natural), season, spring, summer.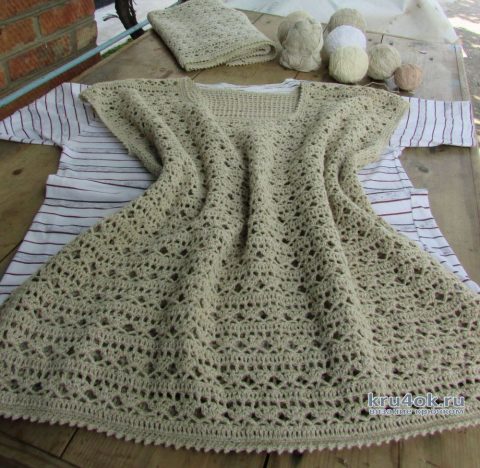 Tunic summer linen + cotton is the best option for a hot summer. Products of flax comfortable, after washing quickly become soft and pleasant to the touch. Len little longer in products, resistant to light, not compacted at high temperatures and does not shrink. In the heat of the products of flax give some coolness and comfort.
Scheme knitting tunic: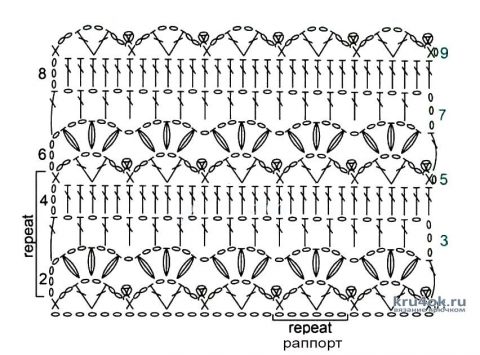 Post author