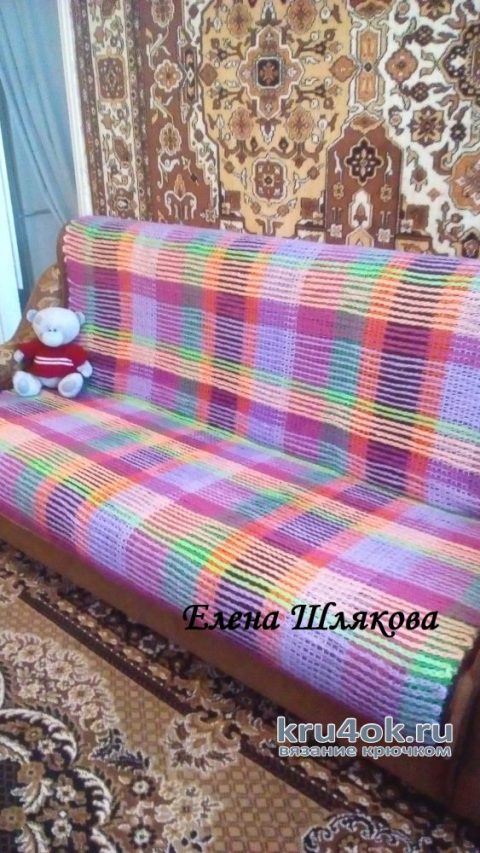 Plaid crocheted. Each needle is in the "hamster" inventory is the number of glomeruli that it the product is not enough to make it colored not want. Here lie the wealth and waiting in the wings. My balls wait!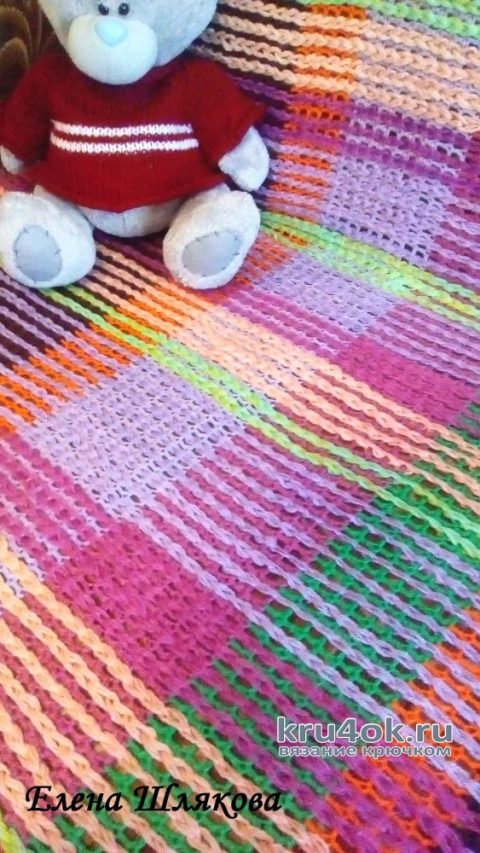 I picked up threads about the same thickness and I need colors to make a bright and cheerful plaid, and went to work. First fit sirloin grid of the required size. I have gaps between the columns with nakida 1 - 2 air loop. When the grid is ready, begin to fill the cells. To do this through canvas crochet knit chain of air loops, while the working thread is on the wrong side of work: the hook is introduced through the mesh from front to back, pick up the working thread and pull a loop. Then enter the hook into the next cell, pick up working thread and stretch the loop through the loop located on the hook.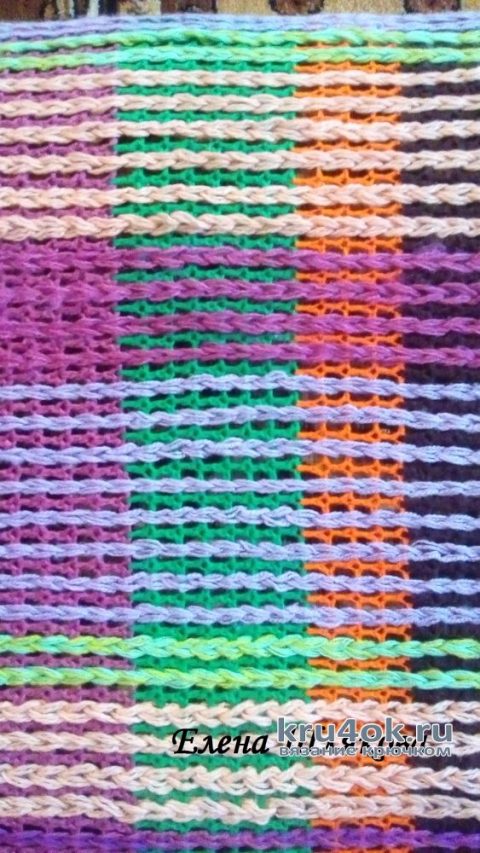 To make it clearer, the photo I showed the process of filling the mesh of the air hinges. The size of the rug about 2m x 1m 85cm. What number hook is hard for me to say since I bought it in the Soviet times and numbers on it. Good luck and light eyes!
Scheme knitting plaid: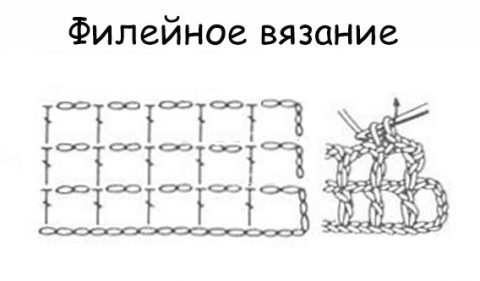 Post author