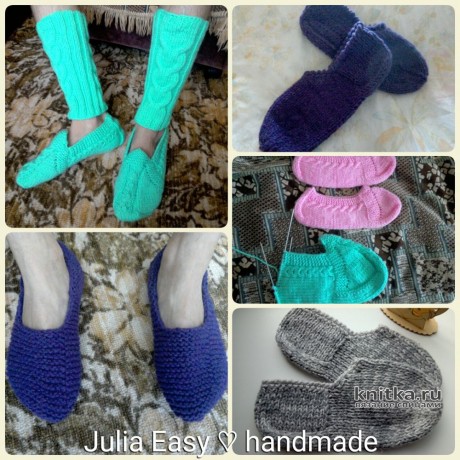 Men's a deal (footsies) spokes of the front stitch.
For feet size 39 to 41. Caucasian wool. Melange a deal in the two strands (light gray and gray double twist), purple - in one thread (triple strand). Each pair requires a 60 - 70g. Hosiery needles №4.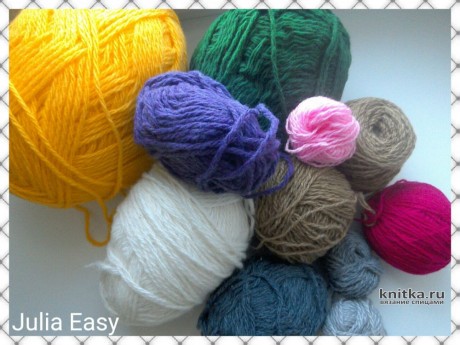 Start with the heel. On heathered scored 26 loops, 24 purple loop.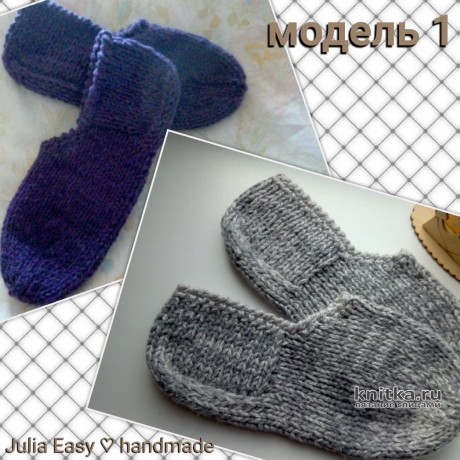 On the same pattern.
Knit 14 rows front surface of the forward and reverse rows.
Divide the knitting on 3 needles (at first - 10/9петель , on the Central - 6 loops on the third - 10/9 loops). Then knit only the 6 Central loops. Facial series 6 loop with Central spokes and the following loop with a third of the spokes along the front, in the back ranks of the 1st loop with Central spokes and the following loop from the first knitting needles together.. So knit until there are only 6 loops of the Central spokes.
For the 1st and 3rd spokes dial looped side braids. To purl 2 rows front surface.
On every front row at the beginning of 1st and end of 3rd needles to add one loop.
Increase to do until then, until the spokes will not become 32 loops (8 loops x 4 spokes).
NOTE! loops can be more if you have a wide foot.
Lock knitting in the round continue to knit in a circle. Redistribute the loops on the needles so that the junction of the spokes were in the middle of the foot further it is from the beginning of the count of each circular row.
Do the fitting. Approximately of the little finger begins to knit the toe according to the General rules.
Ready transactions require a hook (used "crayfish step").
Post author