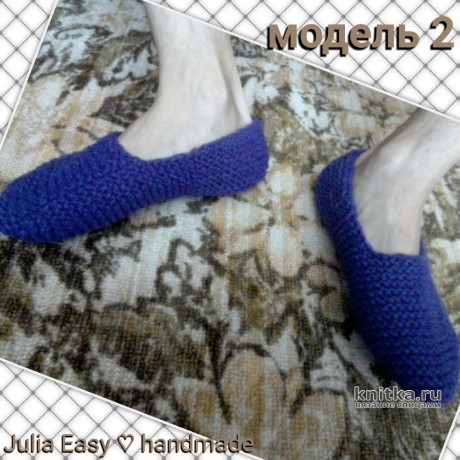 A deal (footsies) knitting garter viscous.
On foot size 43. Caucasian wool triple twisting, 70 - 80g on a couple. Hosiery needles №4.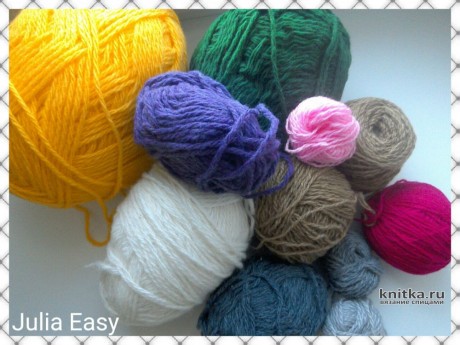 Garter knit in front and purl rows all loops facial.
Very similar to the previous model. Differences: pattern; size; before you start a circular knitting missing loop gain at a time, and not symmetrically one in each front row.
Start with the heel. Gain 28 loops. 16 rows of garter viscous. 6 (8) Central loops to continue knitting heel as in the previous model.
For the 1st and 3rd spokes dial looped side braids. Knit into 14 ranks.
At the end of 3rd needles at a time to add the missing loop (40 loops = 10 loops x 4 spokes). Close knitting in the ring, then knit in a circle. Redistribute the loops on the needles so that the junction of the spokes were in the middle of the foot further it is from here starting the beginning of each circular row.
Do the fitting. Approximately of the little finger begins to knit the toe according to the General rules.
Post author