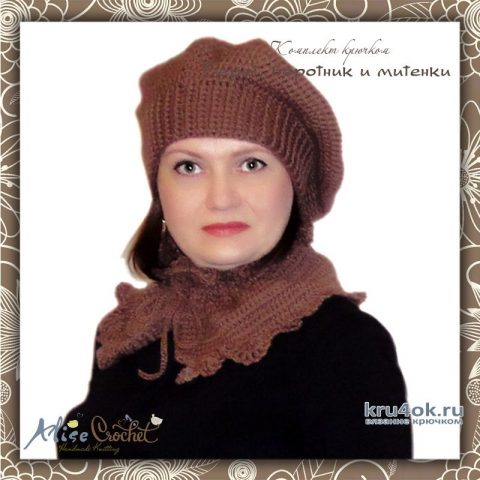 Date of project: November 2016.
Technique: crochet.
Size: head circumference 55 cm, fingerless gloves size 6,5 = 18 cm.
Materials included: yarn: BABY baby , color: n 1251 milk chocolate composition: 20% Merino wool, 80% acrylic.
Alise Crochet Work.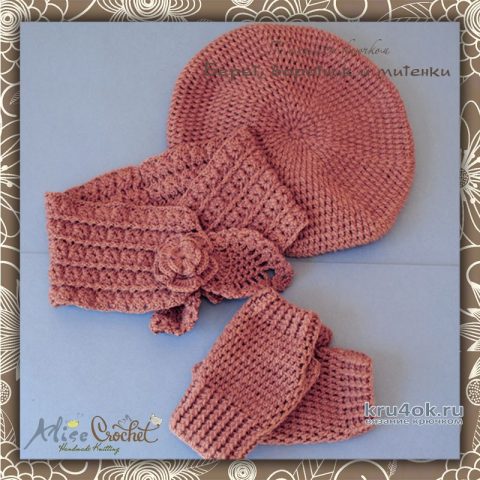 Takes, job description
Size: 54-56.
You will need: 150 g of green yarn of medium thickness (best if the yarn is slightly fluffy); hook №4
Patterns for knitting: columns with nakida, 2 column with nakied ohms in one base, 2 column with nakida, knit together, the relief columns.
The density of knitting: 3 number of round - approximately 8 cm in diameter.
Make a sliding loop of string, and tie it into 9 columns with nakida Knit jumper in round connecting bar, a thread pull.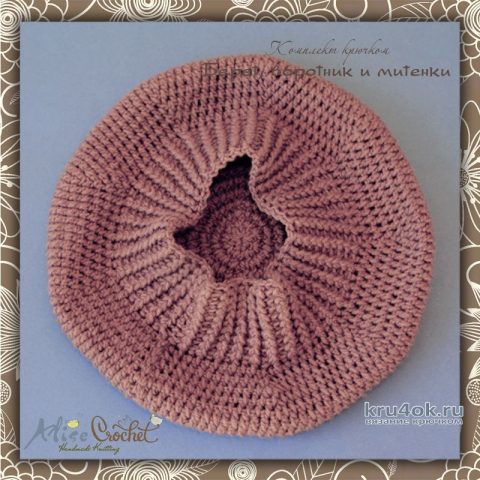 Next, knit in a circular pattern about 11 rows making the addition to the 9 spots until the diameter of the circle reaches 30 cm. If the density of the knit is different from the specified, may need more or fewer rows of the diagram.
Then knit straight columns with nakida in each column with nakida previous row without additions and obavlenia approximately 4 rows (12-15 rows).
Continue knitting according to the scheme with uravneniyami, making them the same in 9 areas of the circle and adding. When the specified density of knitting you will need 4 rows with uravneniyami. If the density is different, you may need a different number of rows. It is possible to define the fitting.
Next knit elastic relief columns under the scheme. Only 6 rows elastic. In the diagram the bottom row is the last row with uravneniyami.
Scheme crochet beret hook: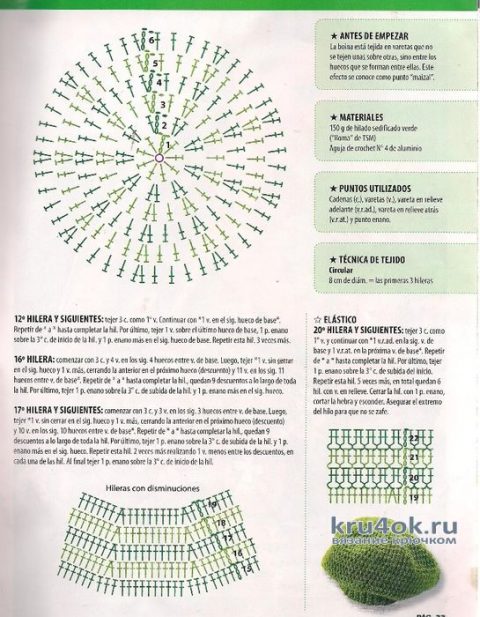 Scarf - tie
Scheme knitting scarf: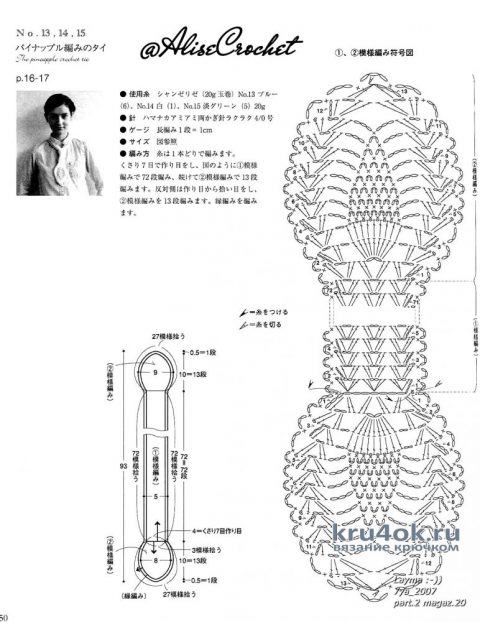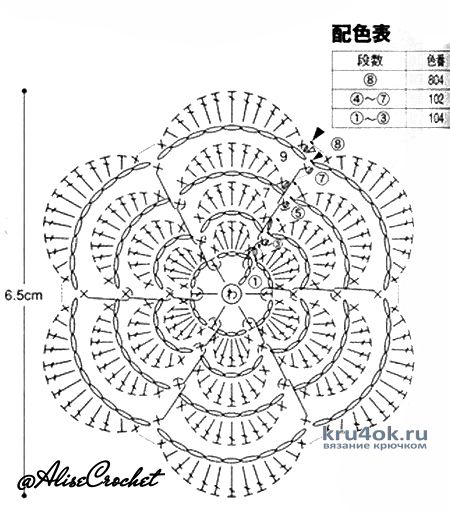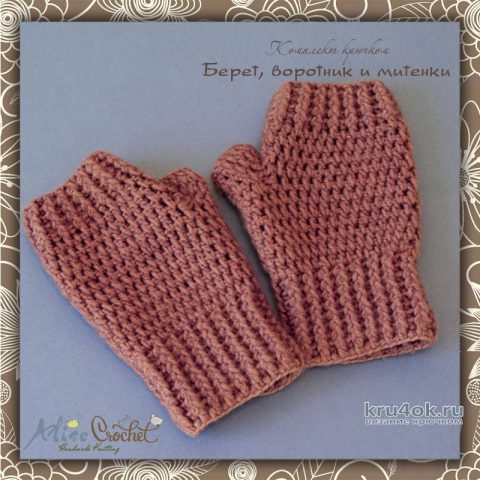 Warm collar
Scheme crochet warm collar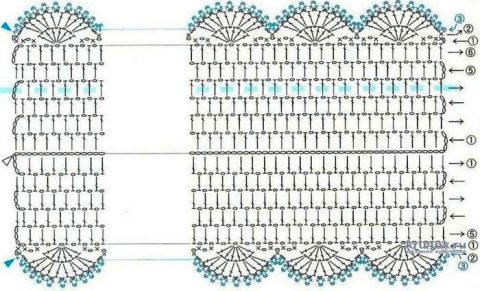 Post author