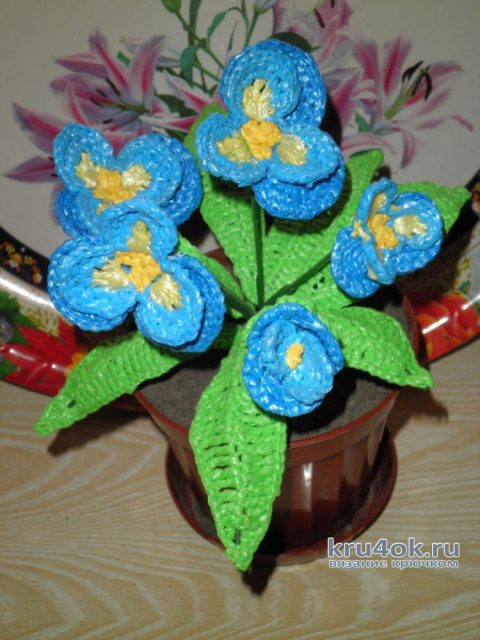 Vase, "Pansy" is also from packages. The work is complicated, but interesting. Master - class of crochet pansies see the link.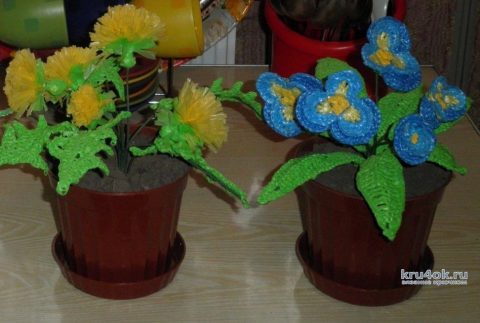 This picture linked from the packages. Found online a diagram of embroidery, print and paint it. Knit columns without nakida. A friend embroidered this scheme the picture from the thread. Believe me - the beauty of this world! Of the packages were just getting too difficult to knit!
First, the colors are hard to pick up brown packages nowhere to be found.
Second, after one or two bars to clip and change threads in a different color too.
But how difficult was it so exciting. When the eyes of every ryadochek painting comes to life - soul is bursting with joy! Of packages of course turned out not such a bright picture, but also all liked. Try it - you will not regret! I wish you success.
The idea of this mural from packages not strange I dreamed in the morning. First SBN black tied (fence) and blue (sky) background. Tied type frame, and then vymazal separate elements and sewn to the fabric. Schemes of the flowers and leaves of sunflowers and daisies found on the Internet. The flowers and leaves of mallow was invented. Not very similar it turned out the butterfly and ladybug (also from the head). Grass knitting long loops, and then they were almost to the base cut. That's all. Called the picture "a Piece of summer in memory". Do not judge strictly.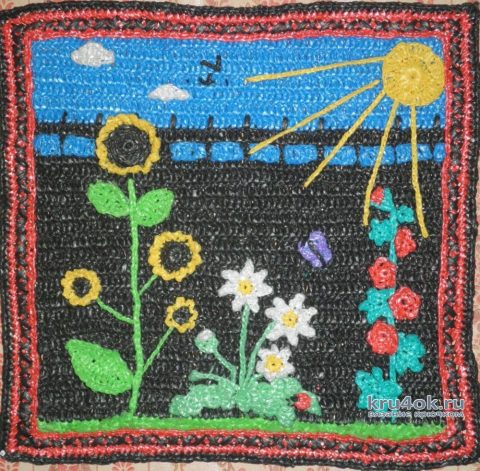 Such a miracle I saw on the Internet. Scheme and the master-class was not. Yes, they don't. Very simple to knit. Bound packages called "First date". It is nice interior decoration, was liked by all who showed.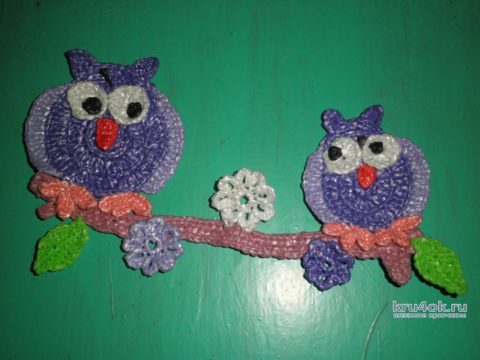 The second photo is the original from the Internet. Hung a decoration on the door to the kitchen. Look - it's in a good mood!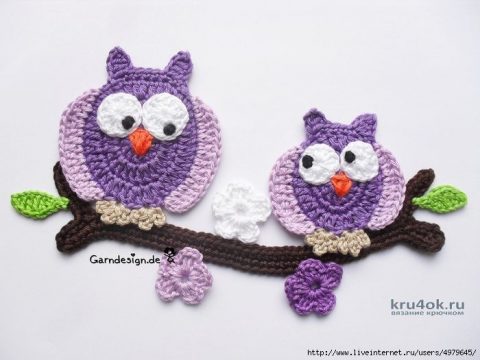 Post author