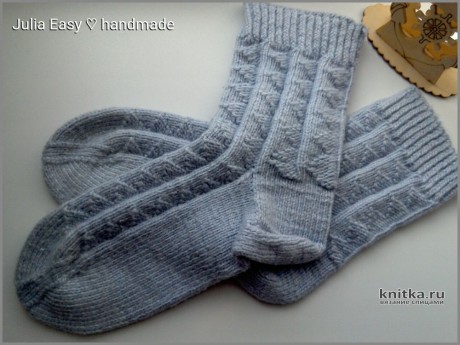 This time decided to show the first socks, connected on 5-spokes.
Although it is not one year, but they are still without a single hole. Husband them very carefully is mainly sleeps in them when cold.
_postrf
Initially, like many, I was terrified by the thought of hosiery knitting needles. But the desire to learn was stronger than fear. Of course, the first few hours of the spokes were constantly confused, dropped out, although knitting is very tight, so that all the fingers were covered with band (please don't repeat my mistake - knit very tight there is no point, save your fingers). But by the end of the first sock all as-that by itself has begun to come back to normal, fingers felt, how to hold knitting needles. And today I just love knitting socks and knitting.
By the way, your photos noticed that in one sock (in the photo he is the top) made a mistake two times in a row, knit the same number pattern.
Socks knitting, a description of the work
Socks are a 41 size (27 cm foot length). Thread - wool + cotton, 250 m/50 g you will Need 100 g. Since I have a skein was not an integer, then the tips on the toes (toe) had to dobesilate other yarn (it is slightly different in color and composition). Spokes N 2.5.
Scored 64 loops (16 loops on the needle = 2 rapport).
First I knit 5 cm elastic 1 × 1 crossed.
Then 14 cm pattern scheme.
Next, at 1 and 4 spokes video heel (front surface).
Finished the heel on 1 and 4 knitting needles and continued to knit the front stitch, and 2 and 3 knitting pattern under the scheme.
After 17 cm from the heel (if knitting for a different size, from the beginning of the little finger) start to knit the toe according to the General rules.
Note:
such socks can be linked in any size, thread and needles appropriate to Your discretion.
To do this, remove the necessary measurements, associate the test sample according to the scheme on this basis make your individual calculations (see "Calculating data for knitting socks"). Remember that the total number of loops must be a multiple of the number of loops in 1 rapport (in this case 8).
In the end I want to say that it is not necessary to be afraid of hosiery needles. A little perseverance and You will be able not only to conquer but to fall in love with this technique of knitting.
The scheme of the pattern for the socks: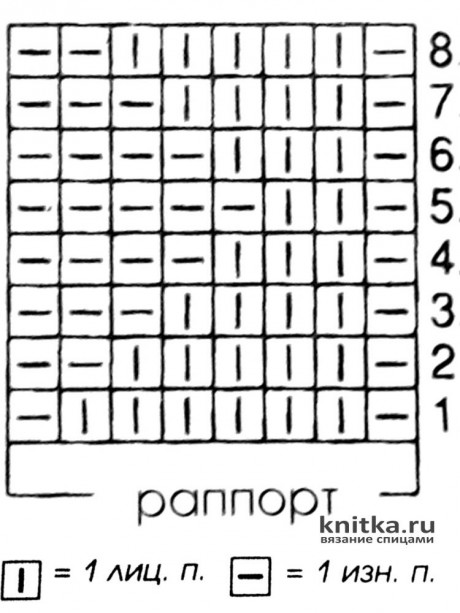 The calculation of the data for knitting socks needles: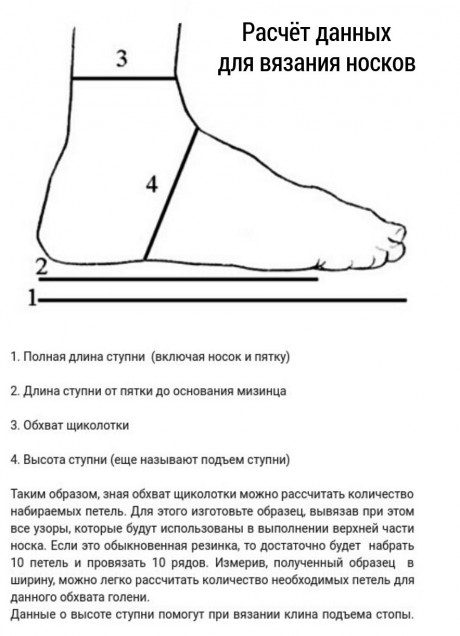 Post author